Jeff Bridges Finally Gets A Character Banner For Tron: Legacy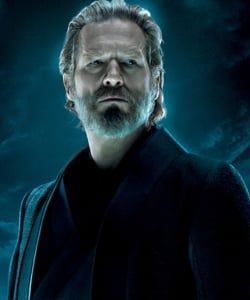 During the period of insanity that is San Diego Comic Con back in July, we snapped a photo of a character banner for Tron: Legacy that featured Flynn himself, Jeff Bridges, looking all kinds of stern. We were hoping a high-res version would be available soon, but it's taken this long for Disney to get it together. Now, at last, Kevin Flynn has his own proper banner. Bridges, who got himself trapped in the video game world of Tron back in the 80s, is the reason we're all so excited for this next film so it's great to finally see him on a poster.
The poster brings nothing we haven't seen to the table other than Flynn in a super badass trench coat, but just like I've always said, these posters will never not be cool, regardless of how many we see.
You should all be Tron: Legacy scholars by now, but in case you've been living under a damn rock, after the image, which comes from HeyUGuys in the UK, you'll find the official synopsis of this highly anticipated sequel. Legacy hits theaters December 17th.
Your Daily Blend of Entertainment News
Thank you for signing up to CinemaBlend. You will receive a verification email shortly.
There was a problem. Please refresh the page and try again.