Joe Wright Definitely Not Directing My Fair Lady Remake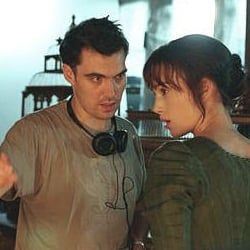 When we reported earlier this week that Keira Knightley would star in a Joe Wright-directed remake of My Fair Lady, we were already getting conflicting reports that neither Knightley nor Wright had a thing to do with the movie. Now we have confirmation from one participant, at least. Screenrush caught up with Wright on the red carpet at the London Film Festival, and he assured them that the reports of him directing My Fair Lady are "all a lie."
Interestingly, he couldn't say much about Knightley's participation-- "Keira might well do it"-- which probably mean the years-old reports about Knightley being in the film are still valid. Below you can see Wright's rebuttal for yourself, including what seems to be utter bewilderment that anyone would make up this story to begin with.
Your Daily Blend of Entertainment News
Staff Writer at CinemaBlend