Kate Winslet, Jodie Foster, Christoph Waltz & Matt Dillon Work For Roman Polanski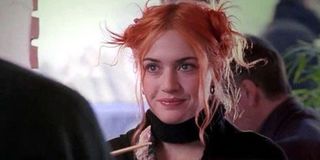 If you thought they pulled together an all-star cast for the Doubt movie a few years ago, hold on to your nun's habit. Roman Polanski is adapting Yasmina Reza's Tony-winning play God of Carnage, and dear God, look at the cast he's assembled: Kate Winslet, Jodie Foster, Christoph Waltz and Matt Dillon will star as two couples arguing with each other and amongst themselves after their sons get in a schoolyard fight.
Deadline broke the news, stating the obvious that, though the play is set in Brooklyn, banned-from-America Polanski will be shooting it in France. Filming starts in Paris in February and will last for 12 weeks, presumably on a soundstage (the entire play takes place in one night in a Brooklyn apartment). The play originated on the West End in London before moving over to Broadway early last year; the Broadway production starred James Gandolfini, Marcia Gay Harden, Jeff Daniels and Hope Davis, with Harden taking home a Tony for her efforts.
Given the ages of everyone cast, presumably Foster and Waltz will play one couple and Winslet and Dillon the other. It seems slightly unfair to match the supremely talented Winslet with the merely serviceable Dillon, but he's also been capable of bringing some unexpected depth to performances when given the chance. As for Waltz and Foster together, well, are we still allowed to exclaim "That's a bingo!" every time he takes on a fascinating new role? If Polanski moves fast we could see this one in time for next year's Oscar season-- try and save your "Will it be the Who's Afraid Of Virginia Woolf? of the new century?" speculation until then.
Staff Writer at CinemaBlend
Your Daily Blend of Entertainment News
Thank you for signing up to CinemaBlend. You will receive a verification email shortly.
There was a problem. Please refresh the page and try again.