Kevin Smith Brings Smodcast To Sirius, Can He Help Fill The Howard Stern Void?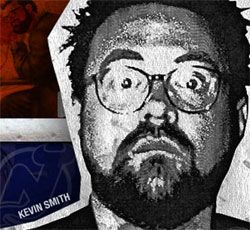 Podcasting is all but main stream these days and filmmaker Kevin Smith can, I think, rather proudly say he had a hand in that. His semi-weekly Smodcast is still one of the most popular shows on iTunes and he started doing it back before it was semi-profitable and semi-cool. His celebrity and talent for off the cuff storytelling brought thousands of people to podcasting who, might not otherwise have bothered to hit the "subscribe" button on iTunes. Now the internet is everything and it seems clear that other forms of talk radio are on the verge of dying off. So what's Smith doing? Joining one of those dying talk radio formats. Don't worry, it doesn't sound like he'll have to leave the internet to do it.
Satellite radio is in trouble as people are gradually gravitating more and more towards internet broadcasting. But Sirius XM has managed to remain at least somewhat relevant for the past few years, in the face of fading interest, thanks to heavily paid talent like Howard Stern. Stern and other shock jocks like Opie and Anthony can't be heard anywhere else… at least for a couple of more weeks. O&A's contract is almost up and so is Stern's, and there's no sign that either of the satellite radio system's big draws will be back on the channel. They know which way the wind is blowing and, let's be frank, it's blowing towards the internet. So XM is looking for their Howard Stern replacement, and while they'll never do it with any single person or show, one of the people they're bringing in is Smith.
In a press release issued today the satellite radio provider announced that they'll begin broadcasting Smith's weekly Smodcast to their subscribers on September 25th. It's not explicitly stated in the press release, but it sounds as though the Smodcasts will still also be available online as podcasts, which is good, because no savvy internet user is going to bother signing up for a dying media format. They do say however that Smith and his partner Scott Mosier will be "launching a brand-new and exclusive monthly edition" which you'll only be able to hear on Sirius. But it sounds like if you're a Smodcast listener, then you'll simply be able to stick with what's already working.
As long as Smodcast remains on the internet in addition to showing up on satellite, then this sounds like a good news for Smith and Mosier, a way to pay the bills since unfortunately, a decade into this thing, we're still in a place where nobody has really figured out a good way to make real money off broadcasting on the internet. Enjoy the money while it lasts boys, I have a feeling that Sirius XM isn't long for this world.
I've fallen off the Smodcast wagon lately, but for a time I was a devoted listener. If you're new to podcasting, Smodcast is as good a place to start as any. Check out the show right here. All you need is a computer, a pair of speakers, and an interest ass-humor. They're sponsored by porn, so you know it's good.
Just in case you still haven't figured out the internet, here's how you can find the Smod on Sirius:
Your Daily Blend of Entertainment News