Lethal Weapon 5 Is Getting Fast-Tracked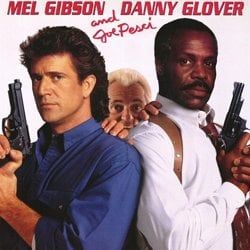 If a certain sequel-crazed set of producers have their way, the world will soon be coming with seeing Riggs and Murtaugh return, Indiana Jones-style, deep into what should be retirement years. And because kids these days probably don't know who Mel Gibson and Danny Glover are, they're calling in the new talent to put butts in seats.
Columbus Short, star of this weekend's Quarantine, confirmed to IGN that he's in talks for a role in the movie as Murtaugh's son, who was seen in earlier movies at a very young age. "Joel [Silver, one of the movie's producers] says it's a great role, so we'll see," Short said in the video interview, which we've embedded below. Short also says the movie is being "fast-tracked," which means we could see production starting as early as next year. Is the world even ready to see these guys come out of retirement? Well, ready or not, here they come.
Staff Writer at CinemaBlend
Your Daily Blend of Entertainment News
Thank you for signing up to CinemaBlend. You will receive a verification email shortly.
There was a problem. Please refresh the page and try again.