Liam Neeson And Ralph Fiennes Are Titans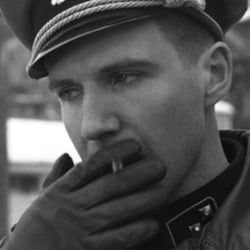 Last time Liam Neeson and Ralph Fiennes were seen onscreen together, Fiennes was playing a nasty Nazi guard while Neeson was good guy Oskar Schindler. Apparently this is a dynamic the two are familiar with, especially given that Fiennes has gotten some serious villain training in the meantime as Voldemort. Fiennes will play lord of the underworld Hades and Neeson will play Zeus in Clash of the Titans, the huge-budget reimagining of the Greek myth over at Warner Bros.
These two would be by far the biggest names in the cast, which Variety says already includes Gemma Arterton, Mads Mikkelsen, Alexa Davalos and Sam Worthington. And it's hard to imagine anyone else taking on roles this heavy in such a potentially silly movie-- it's directed by Louis Leterrier, after all. Neeson made crazy vengeance seem plausible in Taken, and Fiennes has crafted a genuinely scary villain in the Harry Potter movies; each of them is an actor up to the task of being better than their material if need be.
The Variety piece also mentions a handful of other projects Fiennes has coming up, including a role in the Ricky Gervais-Stephen Merchant feature The Men at the Pru and an uncredited cameo in the Nanny McPhee sequel. But face it: you're most excited to see Liam Neeson and Ralph Fiennes face off, and I do not blame you.
Your Daily Blend of Entertainment News
Staff Writer at CinemaBlend