Liv Tyler Will Ruin A Wedding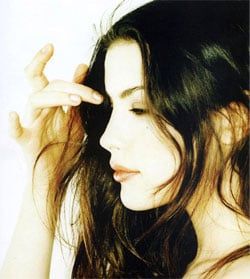 Liv Tyler is doing a wedding rom-com. Countdown till Patrick Dempsey is cast as the movie's male lead starts now.
The movie is The Romantics, and it's based on a script adapted by Galt Niederhoffer from her own novel. It casts Steve's daughter as Laura, the maid of honor at a seaside wedding where seven close friends have congregated to watch two of their friends get married. One problem, Laura may be the maid of honor but she and the bride have long been rivals for the groom's affection. Oh snap!
It's an independently financed movie which means that they may not be able to afford Patrick Dempsey. Maybe they can coax Mr. Big away from Carrie long enough for another wedding.
Your Daily Blend of Entertainment News