Mark Romanek Quits Cinderella After Trying To Make It Too Dark For Disney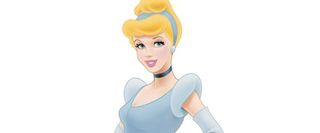 Since releasing the critically beloved but highly underseen drama Never Let Me Go, director Mark Romanek has been toiling away in development on Cinderella, a new spin on the fairy tale in development at Disney. It seemed a little strange for the director behind One Hour Photo, who was fired from the Wolfman remake for too dark a vision, to be putting together a Disney princess movie-- and now, suddenly, Disney seems to have realized it's a little strange too.
According to Deadline Romanek has stepped away from Cinderella, because-- unsurprisingly-- his vision for the film is darker than what the studio has in mind. The film had been heading toward a summer start date, which means that Disney will have to scramble to find a new director to take over. Word hit barely a month ago that Saoirse Ronan, Alicia Vikander and Gabriella Wilde were all in the running to play the title character, and it's unclear how far along casting might have been, or how Romanek's departure might throw a wrench in it.
In a way it's weird that Disney ever expected Romanek to bring anything but a darker version of the story than we're used to, but I'm guessing they might have been heading toward something grittier before balking and backing off. Disney is on a run of revisionist versions of fairy tale stories that started with the mega-hit Alice in Wonderland, and while this year's Oz The Great And Powerful looks similarly candy-colored, Maleficent seems a bit darker, and maybe closer to what Romanek has in mind. Did Disney figure that Maleficent-- with the massive star power of Angelina Jolie behind it-- was enough of a dark fairy tale? Or has some larger change behind the scenes on Cinderella convinced them to take it darker?
No word on which directors might step in to replace Romanek, though I won't be surprised if we hear from Davkd Yates or maybe even David O. Russell, both of whom were strongly considering directing Maleficent.
Your Daily Blend of Entertainment News
Staff Writer at CinemaBlend