Mark Wahlberg Talks About Seth MacFarlane's Teddy Bear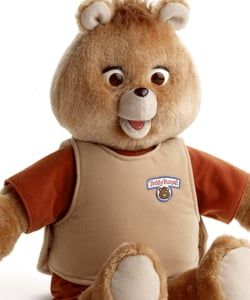 Marky Mark Wahlberg has had a killer year in every genre he's tackled; from comedy with The Other Guys to his upcoming passion project The Fighter. Wahlberg seems to be firing on all cylinders. From here we already know that he's continuing his relationship with Fighter director David O. Russell as they move into Uncharted territory, and a recent interview with MTV sheds some light on a previously mysterious new comedy project he'll be doing with Seth MacFarlane, who'll be making his directorial debut.
MacFarlane's Teddy Bear, according to Wahlberg, follows a boy who gets a teddy bear for Christmas and then wishes it to life. Wahlberg being the father sees this living toy as his way to riches and then presumably boat loads of Seth MacFarlane-esque wackiness and vulgarity ensues. MacFarlane, who created Family Guy and American Dad, will also be voicing the bear which will be animated via CG and motion capture.
Here's what Wahlberg had to say about the project:
Well, fans of MacFarlane's shows are definitely going to be getting more of the same here, not that that's a bad thing. Wahlberg has definitely been funny on purpose before (and not on purpose) so expect something incredible from this pairing, and try not to hate on Wahlberg too bad for pushing out Fillion for Uncharted.
Your Daily Blend of Entertainment News