Masterson Brothers Made For Each Other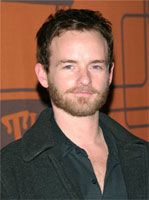 Separately Danny and Christopher Masterson have been part of some of the best sitcoms Fox has had in its history. Now, they're trying their hand at working together, as the brothers join the cast of Made for Each Other along with Patrick Warburton, Bijou Phillips, Sam Levine, and George Segal.
According to Variety, the independent comedy will star Christopher Masterson as a man trapped in a sexless marriage who has an affair and then decides to balance things out by tricking his wife (Phillips) into cheating on him. Danny plays a lawyer waiting for the couple to divorce, while Warburton plays the "other man" found to cheat on the wife.
This isn't the first time the Masterson brothers have worked together. Christopher once put in an appearance on Danny's That 70's Show and the two were both in Beethoven's Second.
I can't imagine this could possibly be worse than a Beethoven sequel, and both brothers have shown how good they are at comedy, at least on television. Hopefully the brothers and Made for Each Other will be a perfect match.
Your Daily Blend of Entertainment News