Michael Bay Is Back For Transformers 3 And Pissed At Megan Fox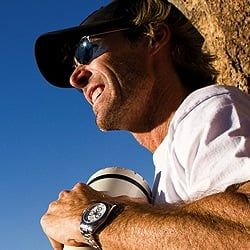 There haven't been any official announcements or anything, but all summer pretty much everyone with a brain had assumed that Transformers 3 would follow up on the immense box office success of Transformers: Revenge of the Fallen. And has Michael Bay ever been a guy to let the people down? Today he's announced on his website that Transformers 3 has an official release date of July 1, 2011-- meaning it won't be delayed until 2012, as even Bay himself had speculated.
He also included a nasty, passive-aggressive missive for Megan Fox in the announcement, probably thanks to her recent comments describing Bay as "a nightmare to work for." Bay didn't exactly have a clever comeback, but it is kinda funny in its own way:
One more bit of news in there too-- Bay had suggested for a while that he might make a "small movie" in between the second and third Transformers movies, but now it seems he's committed to making it after Transformers 3. The movie, Pain and Gain, is based on a true story about two guys turning to petty crime in Florida. Bay described it to Entertainment Weekly back in 2007 as "a fun character piece. No action. One car crash." We've never exactly though of Michael Bay as a guy looking for a change of pace in his career, but if he's as exhausted by the Autobots as we are, he's probably earned it.
Your Daily Blend of Entertainment News
Staff Writer at CinemaBlend