Ninth Harry Potter Movie Happening? - UPDATED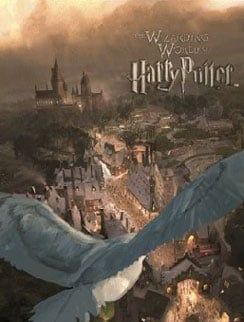 The Harry Potter series may have stopped at books, but that doesn't mean Warner Brothers has to stop at seven movies, especially when there's so much money to be made. We already know that the WB plans to split the last Potter book into two movies, so they can stretch their cash cow out into eight films. Now there are rumors that they may be devising a way to stretch that number to nine… sort of.
Britain's Sunday Mirror is running a story in which they claim Potter author J.K. Rowling has written a brand new Potter story, outside the realm of the seven official books, which will be turned into what they call a "mini-movie". There's no word on what exactly this "mini-movie" will be about, but they do insist that all the principals we know from the normal films will be involved. That means no replacement cast, which is a bit of a relief. Emma Watson, Rupert Grint, and Daniel Radcliffe all in their proper roles.
So where and when can you see it? Apparently not in a normal movie theater. The movie is being shot as part of an attraction called The Wizarding World of Harry Potter. It's being built at Universal Studios theme park in Orlando. Did anyone else just have a flashback to Captain Eo? Michael Jackson? Epcot? Anyone? Hopefully it'll be more Muppets 3D than Michael Jackson saving the universe with song.
The Wizarding World of Harry Potter is set to open in Florida some time in 2009. Universal Studios is billing at as a "theme park within a theme park", and uses a lot of buzz words like "fully immersive" when describing it. Usually, where theme parks are concerned, that means poorly constructed robots and roller coasters with brooms painted on the side of them.
UPDATE! The guys over at SnitchSeeker have received something which resembles a denial from Warner Brothers. I say resembles it, because they seem to go out of their way to deny it without denying it. Their denial says that JK Rowling is not writing a script based on her Potter sequel to be turned into a mini-movie. Except of course the above rumor has nothing to do with the prequel, so they're denying a story which doesn't exist.
Your Daily Blend of Entertainment News