Owen Wilson Says Zoolander 2 Will Likely Go Into Production Soon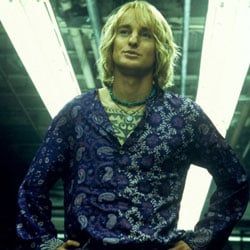 With the news pouring in over the last few months, it seems like Zoolander 2 is a sure thing. Back in November, Viacom announced that the film is a top priority and that it could be coming "sooner rather than later." Of course, just because Viacom says it's so, doesn't mean it'll become a reality in the near future, but according to Zoolander star, Owen Wilson, the news is true and he and Ben Stiller could be hitting the runway as Hansel and Zoolander again rather soon.
While promoting one of his upcoming holiday films, Little Fockers, not only did Wilson willingly discuss the potential of Zoolander 2, but he brought up the topic on his own. When asked what it's like working with Stiller on so many films, he revealed, "I just saw him now and we're talking about doing another Zoolander movie." As for actually going into production with the project, when asked if that'll happen soon, Wilson said, "I think so. I think there's a really good script and I think we're going to do it."
He wasn't ready to reveal any plot information, but did mention that there's "no more Derelicte, but I think that people will be happy with some of this new stuff we have." While Zoolander's homeless, vagrant and crack whore-inspired clothing line may be a thing of the past, the original cast likely will not. Wilson didn't go as far as to name names, but hinted he thinks the rest of the gang will be back for round two in addition to him and Stiller.
While we're all giddy about another Zoolander film, Wilson is a little shocked by the fact that he's worked on so many films with Stiller. "In a way it kind of doesn't seem quite believable. Like, geez, have we been in Hollywood that long where we could have worked on this many movies together?" It's true; it has been quite a while since the duo's very first film together, 1996's The Cable Guy, but the fact that they've amassed such a long list of films alludes to much more than just the longevity of their careers; they're funny together. My fingers are certainly crossed that both Wilson and Viacom are right and that Zoonlander 2 will go into production sooner rather than later. Who couldn't use some more really, really, ridiculously good looking male models in their life?
Your Daily Blend of Entertainment News
Staff Writer for CinemaBlend.
Your Daily Blend of Entertainment News
Thank you for signing up to CinemaBlend. You will receive a verification email shortly.
There was a problem. Please refresh the page and try again.