10 Times Donald Trump Randomly Appeared In A Movie Or TV Show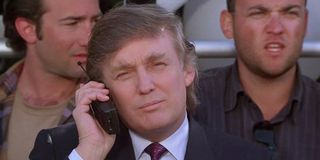 For the better part of five years, it has been impossible to go a day without seeing or hearing about Donald Trump in some shape or form. But long before he was making news for becoming the 45th President of the United States and everything that has followed in the wake of his successful 2016 presidential bid, the New York business magnate was one of the most well-known and controversial brands in modern history.
Before he traded his office on Fifth Avenue in New York for one at 1600 Pennsylvania Avenue in Washington, Trump was synonymous with the Big Apple and was featured in plenty of television shows, movies, and even professional wrestling on multiple occasions. So, to look back on simpler times when the world seemed to make a little more sense, let's explore some of Trump's most random and iconic appearances.
Home Alone 2: Lost In New York - Gives Kevin Directions
Even though star Macaulay Culkin would probably disagree, Donald Trump's cameo in Home Alone 2: Lost in New York is one of the most iconic scenes from 1992 sequel where Kevin McAllister finds himself stuck in New York City after getting on the wrong plane. Trump can be seen only briefly in the movie when he gives Kevin directions to the lobby of the Plaza Hotel upon first arriving. And though he only has a single line of dialogue, Trump stretches the scene with one of the strangest looks from someone while walking backward. Twenty-eight years later and it's still one of the weirdest interactions of the man's life.
The Fresh Prince Of Bel-Air - Considers Buying The Banks Estate
By the time he made a brief cameo on a Season 4 episode of The Fresh Prince of Bel-Air in 1994, Donald Trump had already established himself as cutthroat business man with a dubious sense of morality, and so it made perfect sense for him to appear as the potential buyer of the Banks Estate only to pull out at the last minute. After a "mixup" regarding the address of the property, "The Donald," as Carlton Banks (Alfonso Ribeiro) called him, says he plans on buying a different house with cash. This cameo also included Trump's second wife Marla Maples.
Zoolander: Interviewed About Derek Zoolander
Donald Trump even appeared in the 2001 Ben Stiller comedy Zoolander, but not as the over-the-top villain (that's Will Ferrell as Jacobim Mugatu). In a blink-and-you'll-miss-it appearance, Trump plays himself (along with future First Lady Melania Trump) on the red carpet of a fashion show singing Derek Zoolander's praises. Stiller, who starred in and directed the movie, told the New Abnormal podcast (via Yahoo!) that the scene was shot at the VH1 Fashion Awards after he asked people walking along to red carpet to talk about Derek Zoolander, and Trump was eager to talk.
Sex And The City - Sitting At A Bar In Manhattan
Remember how I said that Donald Trump was synonymous with New York City? Well, that has never been seen better than in a Season 2 episode of the HBO series Sex and the City, where Trump is sitting at a fancy Manhattan restaurant talking to another businessman while Samantha Jones (Kim Cattrall) is sipping an after-work Cosmo at the bar. Although he's only in the scene for around 10 seconds, Trump is made to be a big deal, especially when the narration kicks in saying, "Samantha, a Cosmopolitan, and Donald Trump, you just don't get more New York than that."
Spin City - Gives The Mayor Advice On Writing A Book
Sex and the City wasn't the only '90s comedy set in the Big Apple to feature Donald Trump in a one-off appearance. In a Season 2 episode of Spin City, Trump is brought in by Mike Flaherty (Michael J. Fox) to help Mayor Randall Winston (Barry Bostwick) get through his writer's block after getting flack for using a ghostwriter. Trump had three books of his own out on the market at that point (all of which had ghostwriters), but he doesn't help the mayor out so much as brag about coming up with the material included in The Art of the Deal.
The Little Rascals - Appears As Waldo's Dad
Even though he's only playing a character based on his likeness and temperament in the 1994 version of The Little Rascals, I'm going to go ahead and count Donald Trump's portrayal of the father of the movie's weaselly and spoiled antagonist Waldo (Blake McIver Ewing) as a cameo because he's not really acting here. Only seen for a brief phone call where he tells Waldo he's the best son "money can buy," Trump is full-on Trump here. I wonder if that's how he talked to Don Jr. and Eric growing up.
Wall Street: Money Never Sleeps - Gets A Haircut With Gordon Gekko
Back in the golden days of 2010 before Donald Trump went on a one-man crusade to get to the bottom of Barack Obama's birth certificate, he also showed up briefly in Oliver Stone's Wall Street: Money Never Sleeps in a scene where he and Gordon Gekko (Michael Douglas) are sitting down for a haircut. A simple scene for a simple time, I guess, as Trump pretty much just talks about himself for a short time before Gekko tells him about a new hedge fund and gets out of the chair. I won't hold it against anyone for forgetting that Trump was even in the movie, as the sequel to Stone's 1987 classic Wall Street was forgettable at best.
Days Of Our Lives - Turns Down Nicole Walker's Advances
Perhaps one of the strangest Donald Trump cameos is the future president's 2005 appearance on the NBC soap opera Days of our Lives. In a very brief appearance, Trump is approached by Nicole Walker (Arianna Zucker) who tries to do anything she can to get a moment with the host of The Apprentice. The appearance always seemed unremarkable until I considered that this episode was shot during the time of the now-infamous Access Hollywood tape which was leaked just before the 2016 election, some 11 years after.
WrestleMania 23 - Hair Vs. Hair Battle Of The Billionaires Match
And then finally there is the least surprising cameo from Donald Trump: his appearance in the "Hair vs. Hair Battle of the Billionaires" match at WrestleMania 23. Instead of actually wrestling WWE Chairman Vince McMahon, Trump had Bobby Lashley do his bidding against the late Umaga, who represented McMahon. Clearly a way of getting more PPV buys for the biggest show of the year, the match ended with Trump, Lashley, and Stone Cold Steve Austin shaving McMahon's signature hairdo in the middle of the ring. After everything was said and done, Trump did take a stunner from Stone Cold.
Well, that's just about all of Donald Trump's big TV and movie appearances from before he was the leader of the free world and was still a billionaire businessman doing stuff like this Pizza Hut commercial. Oh, what a simpler time it was.
Your Daily Blend of Entertainment News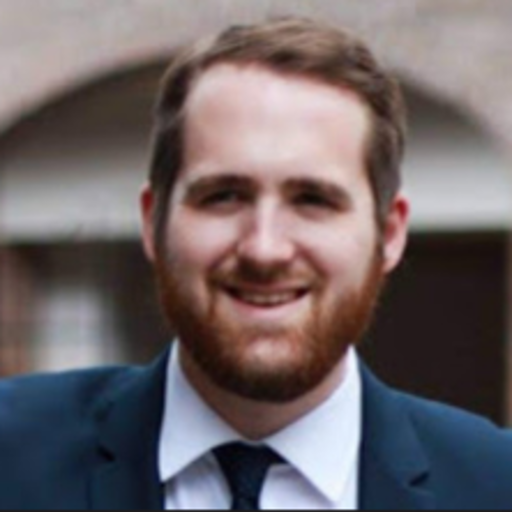 Philip grew up in Louisiana (not New Orleans) before moving to St. Louis after graduating from Louisiana State University-Shreveport. When he's not writing about movies or television, Philip can be found being chased by his three kids, telling his dogs to stop barking at the mailman, or yelling about professional wrestling to his wife. If the stars properly align, he will talk about For Love Of The Game being the best baseball movie of all time.