Paramount Is The First Studio To Cross $1 Billion Domestic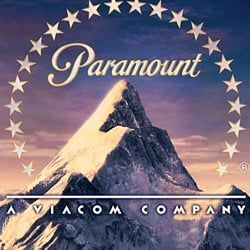 Even halfway into the summer no Hollywood studio has had an across-the-board banner year, with each of them taking their share of disappointments and outright flops. But Paramount has made it through this tough year best of all, and as Variety reports, has become the first studio to cross the $1 billion mark at the 2010 box office.
The main champions on the studio's slate are Iron Man 2, How to Train Your Dragon and Shrek Forever After, all respectively the #2, #3 and #5 highest grossers of the year Paramount also had a quiet hit in Shutter Island, which made $138 million after opening in February, and even that old forgotten flop The Lovely Bones contributed $43.7 million after opening wide in January. Paramount's next film, The Last Airbender, doesn't look likely to be another massive hit, but with Warner Bros. the closest studio behind them with $849.8 million, Paramount should have at least until Inception opens to enjoy their position on top.
Staff Writer at CinemaBlend
Your Daily Blend of Entertainment News
Thank you for signing up to CinemaBlend. You will receive a verification email shortly.
There was a problem. Please refresh the page and try again.