Philip Baker Hall Joins Jim Carrey In Mr. Popper's Penguins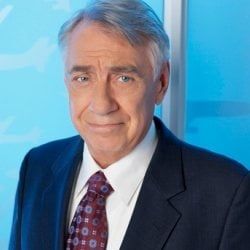 Much as I loved the book Mr. Popper's Penguins as a child, I'm getting a little concerned about the Jim Carrey-starring movie version, because, well, do I really need to spell out why? I was tentatively OK with the project until a synopsis emerged a few weeks ago that confirmed the movie will probably embrace every sappy, family-friendly movie stereotype you were afraid of:
Carla Gugino has already signed on to play Carrey's wife, with Ophelia Lovibond as Mr. Popper's assistant, and now The Wrap is reporting that no less talent than Philip Baker Hall has joined as well. He'll be playing the investor who agrees to finance Mr. Popper's wacky schemes, which presumably involves penguins, ice, and, er. tuxedoes? I've run out of things related to penguins that don't involve documentaries narrated by Morgan Freeman.
Also signing on is Andrew Stewart-Jones, the doorman who threatens to report Mr. Popper's menagerie to building management. The film is directed by Mark Waters, who made the transcendent Mean Girls and many other mediocre movies, and is currently in production in New York.
Your Daily Blend of Entertainment News
Staff Writer at CinemaBlend