Porn Featured In Back To The Future Is Real And Shares One Of The Same Actors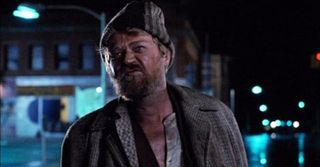 As neither a Star Wars nor a Star Trek geek, and someone who's had a hard time getting on board with Game of Thrones or Breaking Bad, I don't get to join in on a lot of online geek communities. But I'll always have Back to the Future, which despite being a trilogy that concluded more than 20 years ago continues to churn out little tidbits and speculation that makes fans like me way (way too, probably) excited.
The latest comes from Cinema 52, a blog experiment in which 4 people watch one movie every week for an entire year. That's a surefire way to notice some stuff about Back to the Future that no one else ever has, and the guy doing by Cinemanaut Bill decided to investigate the Hill Valley movie theaters… specifically the one in 1985 that's playing the porn film Orgy, American Style (all seats $5.00!). Was that a real movie? Oh is it ever. And it gets more insane from there.
According to what Bill was able to dig up, not only was Orgy, American Style a real porno made in 1973, but it included among its cast George "Buck" Flower, who played Red the bum in the movie. This info comes from Futurepedia-- a BTTF Wiki, of course!-- and Bill was able to dig up the original poster for Orgy, American Style, which features Flower's name on it. As of yet he hasn't found the actual movie for visual proof… but is that proof you really want?
Back to the Future diehards, let us know in the comments if you've actually seen Orgy, American Style… and if this connection between the two films has blown your mind as much as it blew mine.
Your Daily Blend of Entertainment News
Staff Writer at CinemaBlend