Quentin Tarantino Picks Toy Story 3 As The Best Movie Of 2010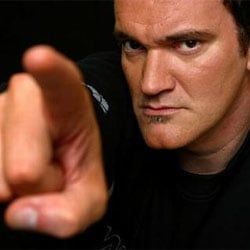 Whatever you think of Quentin Tarantino it's safe to say that few Hollywood filmmakers are more obsessed with and in love with the cinema than he is. The man is infamous for simply locking himself away for weeks to do nothing but watch reel after reel. His movie watching parties are legendary. He even owns his own cinema. And now he's released a list of his favorite movies from 2010.
The guy who made what many believed to be the best movie of last year has picked Toy Story 3 as the best movie of this year. Toy Story 3 has already rounded up a lot of accolades, that he'd pick it as his number one and The Social Network as a runner up probably isn't a surprise, but beneath them on his list published at The Tarantino Archives are a few shockers. His fifth favorite movie of 2010 for instance, is Tangled, while the generally acknowledged to be far superior animated film How to Train Your Dragon is all the way down at 17. Still it's nice to know that Quentin, unlike a lot of other people, hasn't fallen prey to the anti-animation bias.
It also seems Tarantino is the only person on the planet who really loved Knight & Day. He has it at number 12 followed by Get Him to the Greek at 13. At number 10 he has Enter the Void of which he says, "Hands down best credit scene of the year … Maybe best credit scene of the decade. One of the greatest in cinema history."
Here's Quentin Tarantino's top ten movies of 2010. See the rest of his list at The Tarantino Archives.
Your Daily Blend of Entertainment News
Thank you for signing up to CinemaBlend. You will receive a verification email shortly.
There was a problem. Please refresh the page and try again.