Razzies Pick The Last Airbender, Sex And The City 2 As Worst Movies Of 2010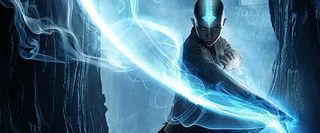 In just a few hours the Academy Awards will recognize the year's best work in the movie industry. But before we can do that, the Razzies are here to dishonor everything that sucked. The 2010 Golden Raspberry Award winners have been announced and they've sent a very clear message to M. Night Shyamalan. That message is: yuck.
The Last Airbender came away with 5 "wins" in total, earning Razzies in such categories as Worst Picture and Worst Director. Not far behind it was the resoundingly awful Sex and the City sequel. Sex and the City 2 with three "wins" including Worst Actress, Worst Ensemble, and Worst Prequel.
There aren't many surprises in the list of nominees below, except I wonder why Jessica Alba won for Killer Inside Me, Little Fockers, and Valentines Day but not Machete? She was pretty awful in that too. Here's the full list of this year's Razzie dishonorees.
Your Daily Blend of Entertainment News
Thank you for signing up to CinemaBlend. You will receive a verification email shortly.
There was a problem. Please refresh the page and try again.