Renny Harlin Racing To Beat The Rock With His Own Hercules 3D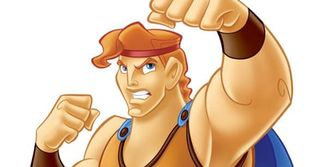 In the early '90s, action-movie director Renny Harlin was in his prime, helming hits like Die Hard 2: Die Harder and the Sylvester Stallone-vehicle Cliffhanger. Unfortunately, he then sunk his reputation with not one but two box office flops starring his then wife Geena Davis, Cutthroat Island and The Long Kiss Goodnight. Since then, Harlin's been chipping away with lesser-known titles, but could be poised for a comeback with the big-budget action-adventure Hercules 3D.
THR reports Millennium is giving Harlin the director's chair on their $70 million movie that will focus on the legend of Greek demigod Hercules. In development since 2007, Millennium's screenplay penned by Hanna Weg and Sean Hood promises a gritty revision on the standard telling of this myth, one that Harlin describes as less cartoonish fantasy and more Gladiator. Following features with mid-range budgets like The Covenant and Exorcist: The Beginning, this 3D spectacle marks Harlin's return to big budget filmmaking. As if that weren't enough pressure, Harlin has another noteworthy Hercules movie to contend with.
Brett Ratner is prepping Hercules at MGM with Dwayne ''The Rock'' Johnson slated to star. That action-adventure has set its release date for August 8th, 2014, but Harlin and company aim to beat it to box office by two months. To achieve this, Harlin must cast his eight leads in the next few weeks so that production on Hercules 3D can begin by May in Sofia, Bulgaria. From there, Millennium plans to release the movie in March of 2014, hoping to steal the thunder of Ratner's Hercules.
Of course, a major help in that would be securing some serious star power. And as Millennium has produced the star-stuffed Expendables franchise, that shouldn't seem out of their reach. But how many big names can you get with $70 million 3D movie? Time will tell. As someone who has enjoyed every Harlin movie I've seen (and yes, that includes Cutthroat Island, The Long Kiss Goodnight and Deep Blue Sea), I'll be pulling for his success here.
Your Daily Blend of Entertainment News
Staff writer at CinemaBlend.