Richard Linklater Shoots 12-Year-Movie?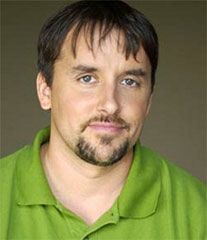 If there's one thing you can't say about writer-director Richard Linklater, it's that he's predictable. He recently made a few films in that weird, rotoscoping style (Waking Life, A Scanner Darkly), and then shifted gears and adapted Eric Schlosser's book Fast Food Nation. Sadly, it wasn't very good…but I digress. You never know what he's going to do next, and his films are erratically hit (Before Sunrise) or miss (The Newton Boys).
According to MTV, the director has another wild trick up his sleeve—he is shooting a 12-year-movie. That's right, since 2001 he has been working little by little on a film that he plans to complete around 2013. The ambitious project, casually referred to as The 12-Year-Movie or Boyhood, documents a young boy (Ellar Salmon) growing up from a wee lad into a college freshman.
He's been meeting annually with Ethan Hawke, Patricia Arquette, and a devoted crew. "Every year, I get together with the actors and we film a little bit… It's about a kid growing up — that's the gist of it," he told MTV. The film, about two divorced parents trying to raise their precocious kid, is shot in documentary-style but is not, in fact, a documentary.
This is certainly an out-there idea, and one that requires a ton of patience and loyalty from everyone involved. My question is—why did he come clean about this now? I think it would have been cooler if all of a sudden in 2013, Linklater released a film that he had been putting together for the past 12 years. By announcing it now, halfway through, it kind of sucks the air out of the tires. In any case, let's hope the movie is good; otherwise, that's a whole lot of time wasted.
Your Daily Blend of Entertainment News
Thank you for signing up to CinemaBlend. You will receive a verification email shortly.
There was a problem. Please refresh the page and try again.