This Rotten Week: Predicting 300: Rise of an Empire and Mr. Peabody and Sherman Reviews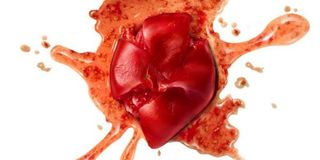 With a little awards show happening, we have a couple of movies that will most likely not end up on the red carpet next year. But they aren't without their own merit. We get a little dose of sensationalized history visiting the folks from 300 and Mr. Peabody.
Just remember, I'm not reviewing these movies, but rather predicting where they'll end up on the Tomatometer. Let's take a look at what This Rotten Week has to offer.
Rotten Watch Prediction
Because history is completely overrated and there is almost nothing to be learned from it at all, mostly because it happened "before" and I'm more concerned with what's happening "now" or "next", I'd prefer to get most of my lessons in grandiose and overly-sensational ways. Does it need to be completely accurate? Of course not. I prefer glitz to facts, because our learning styles have shifted in such a way that surely a kid watching 300 will learn more about Ancient Greek and Persian political relations than any stuffy college hall lecturer could ever impart. Why we would bother learning about this stuff to begin with is beyond me, but if forced let's put that shit in the hands of superimposition visual masters and dudes who love a little blood and guts. Now those are history teachers.
Want to see what I mean? Check out the trailer for 300: Rise of an Empire:
This follow up to 300 (60%) takes place before, during and after the events of that flick, in which King Leonidas and his band of "merry" men laid waste to a bunch of Persians. This latest follows the story of the naval battle that happened concurrent to the events in 300. But again, does anyone really care about the historical context? Doubtful. You've come to enjoy that Zach Snyder "look" (he produced and co-wrote it, doesn't direct, but the flick is stylistically the same as the original) as a bunch of people with names no one can pronounce fight in varying degrees of slow and supersonic motion over a muted background. It looks kind of awesome.
The original scored much better with audiences than it did with critics, though it at least came out on the positive side with the latter group. I can't imagine it will score as high as the first, but it looks too visually engaging to finish close to the bottom. Director Noam Murro (Smart People-50%) has some cult-following shoes to fill after 300, and it looks like he got the visuals right. Plus, it's been long enough to not worry a great deal about style fatigue. But I have a feeling this is just kind of okay. Still better than 99% of history lessons though.
Rotten Watch Prediction
Speaking of history lessons. This is kind of the same thing, and yet on the complete opposite side of the spectrum. The little ones get to learn a bit about the past without cracking a useless textbook. Trade in your blood, guts and glory for the time-traveling adventures of a bespectacled dog and his adopted son as they work to rewrite history back to it's original continuum.
Here's the official trailer for Mr. Peabody and Sherman in case you haven't seen it yet...
Mr. Peabody and Sherman is based on a segment from the old Rocky and Bullwinkle Show. But if you think that reference (or source material) seems dated, the flick appears anything but. It's the newest in DreamWorks Animation's catalogue, falling in with the studio's resume for creating well-received animated flicks that include recently The Croods (70%), Turbo (67%) and Rise of the Guardians (74%). This latest looks quick, snappy, promoted for kids but accessible for adults and generally just a fun watch. Plus if the little ones learn about Trojan horses, King Tuts and Abraham Lincolns, all the better. It's like Bill and Ted's Excellent Adventure but for nine-year-olds.
Directed by Rob Minkoff, whose other animated work includes Stuart Little 1 and 2 (66% and 81% respectively) and the way back machine to The Lion King (90%). Early returns on his latest are overwhelmingly positive with the Tomatometer sitting at 92% through about twenty-five reviews. Critics love it. I expect many of the good vibes to continue as these reviews are unapologetic in their love for the movie. Sometimes early reviews will have a vibe of, "It was good, but…" Not these. By and large critics think it's a winner. And the kids will learn that Ancient Greek guys said things like "Take it easy bro!" So, history lesson!

This poll is no longer available.

Overall, not too bad. First off, Son of God (Predicted: 22% Actual: 26%) grabbed me a little heat in the comments section over a little tongue-in-cheek ribbing of religion. Whatever the opinion there was, no denying the prediction was right on the money. This flick was just a repackaging and shrinking of the longer History Channel miniseries. To me, that's a bit of a cop out and it reflected in the critical consensus. If you want a summation of the flick, just read the first paragraph of Sean's review. That'll about do it. Meanwhile Non-Stop (Predicted: 45% Actual: 58%) had me just on the wrong side of the middle. I almost put the prediction at a solid 50% but dipped it a bit lower at the last second. Burn. All in all though I'm just so pleased with this stage of Liam Neeson's career. Just keep playing that guy in the impossible situation with a certain cache of "skills". That's the wheelhouse. Next time around we have a need for speed and get into the single mom's club. It's going to be a Rotten Week!
Your Daily Blend of Entertainment News
Doug began writing for CinemaBlend back when Terminator: The Sarah Connor Chronicles actually existed. Since then he's been writing This Rotten Week, predicting RottenTomatoes scores for movies you don't even remember for the better part of a decade. He can be found re-watching The Office for the infinity time.