Ryan Murphy Confirms He'll Direct Mark Ruffalo In The Normal Heart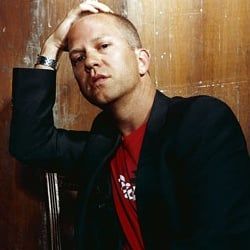 Ryan Murphy, the man who never shuts up about his TV show Glee, has at least moved on to revealing things about his upcoming movies instead. We learned at the end of June that Mark Ruffalo would star in The Normal Heart, an adaptation of Larry Kramer's landmark play that Murphy was attached to in some form. It was unclear exactly what Murphy would be doing on the film, but he has confirmed to MTV that he'll in fact be directing it next spring:
Since we learned that The Avengers will be filming in February, it makes sense that Ruffalo would be available to start filming Normal Heart by June. Kramer wrote the play in 1985, documenting the early years of the AIDS crisis when it was referred to as a "gay plague" and largely ignored by mainstream society. Ruffalo would be playing a character not all that dissimilar to Kramer, an HIV advocate who wants to put the reality of AIDS out in front rather than take the more quiet, level-headed approach favored by his peers. In June Ruffalo said, "I think to see someone who really does change the world by his commitment and he's even totally by himself at times, there's still a real power in that."
For those of us who might worry that Ruffalo would be forced to abandon his indie roots in search of superhero fame, his starring role in The Normal Heart is a hugely good sign. Not that playing The Hulk won't allow Ruffalo the same kind of range he's shown in his indie projects but… well, yeah, it won't. So long as he can remove the purple shorts and take roles actually up to his talents, he should do just fine as a member of the Marvel universe.
Staff Writer at CinemaBlend
Your Daily Blend of Entertainment News
Thank you for signing up to CinemaBlend. You will receive a verification email shortly.
There was a problem. Please refresh the page and try again.