SXSW 14: Seth Rogen's Neighbors Highlights Full Movie Slate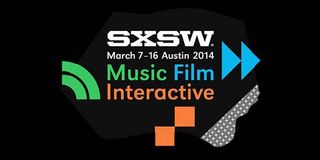 The 21st Annual South By Southwest lineup has just been announced, and it is a plethora of exciting cinematic options for a wide variety of interests. Every year, they surprise with a nice mix of the worldly, the weird and the mainstream, and this year is no different. A list of big premieres was already announced, and in that small field, there were a number of highlights. Were you interested to see how Veronica Mars translated to the big screen? Are you intrigued by director Jon Favreau returning to low budget filmmaking with Opening Night offering Chef? The early tease of these two films was enough to whet moviegoers' appetites for more.
Now, a fuller lineup has been announced, and it sports some heavy hitters. The mainstream pull will likely be from the world premiere of Neighbors, the new Nicolas Stoller comedy starring Seth Rogen and Zac Efron. Didn't make it to Sundance this year? Maybe you can catch carryovers like Frank starring Michael Fassbender, Hellion starring Aaron Paul, and the preposterous action of The Raid 2 and the drama of Richard Linklater's Boyhood. Other festival holdovers are spring releases like Joe with Nicolas Cage, Jim Jarmusch's Only Lovers Left Alive and Jason Bateman's directorial debut, Bad Words.
Making its world premiere will be Predestination, from the Sperig brothers, who last directed the vampire thriller Daybreakers. SXSW is also the first place to see Creep, a suspense thriller written by, and starring, Mark Duplass. Nacho Vigalando (Timecrimes) will be debuting Open Windows starring Elijah Wood and Sasha Grey, while Patrick Wilson, Liv Tyler and Matt Bomer bounce around in character actor Jack Plotnick's directorial debut, Space Station 76. There will also be a screening of Wes Anderson's The Grand Budapest Hotel with a Q+A with Wes Anderson himself in attendance.
There's a rich selection of docs in the program, should your interests lean towards non-fiction. World premieres abound, including Doc Of The Dead, about the evolution of the zombie genre, and Harmontown, about the infamously difficult Dan Harmon, producer of the series Community. Lady Valor: The Kristin Beck Story follows the struggles of a former U.S. Navy SEAL as she lives as a transgendered woman, and movie nerd doc That Guy Dick Miller about the ubiquitous character actor. Mike Myers' directorial debut Supermensch will also be making its US premiere, and Faruzia Balk narrates Beyond Clueless, an analysis of the teen movie genre.
There's loads more for the festivalgoer to enjoy, including many more narrative and non-narrative films, a brand new television sidebar, and a 40th anniversary screening of The Texas Chainsaw Massacre, not to mention the U.S. debut of Alejandro Jodorowsky's first film in twenty three years, The Dance Of Reality, of which Jodorwsky will be in attendance for. The festival runs from March 7th to the 15th.
Your Daily Blend of Entertainment News
Thank you for signing up to CinemaBlend. You will receive a verification email shortly.
There was a problem. Please refresh the page and try again.