Scott Speedman And Lily Cole Join The Moth Diaries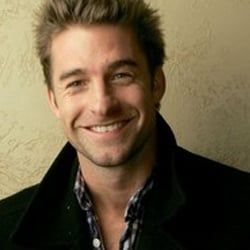 Director Mary Harron has added some fresh wings to her upcoming gothic-horror The Moth Diaries. Scott Speedman, Lily Cole, Sarah Gadon, and Sarah Bolger have all signed onto the film, according to THR.
Diaries is based on the 2002 novel of the same name by Rachel Klein. The novel follows two roommates at an exclusive all girls boarding school. Both girls begin to fixate on the mysterious Ernessa, a pale-complexioned but spellbinding figure. Once strange events start taking place wherever Ernessa goes, the roommates wonder if she's human or something else entirely.
A hunch would have me tagging the female cast members as the three girls, while Scott Speedman is reportedly playing a professor at the school. You know Speedman's just in there to up the heartthrob factor, but I bet he's also there to drive home the male-sex as inferior and helpless in the face of supernatural elements factor (a la Underworld). Which is cool, because we really don't get movies flippin' the script on gender dynamics too often. Besides, having an awesome eerie/literary title, Moth Diaries feels like a perfectly desirable hybrid of the Twilight movies and the emo-horror tone of something like Let the Right One In, but of course, without the chastity of either.
Your Daily Blend of Entertainment News
Thank you for signing up to CinemaBlend. You will receive a verification email shortly.
There was a problem. Please refresh the page and try again.