Sharon Stone Eyes Basic Instinct 3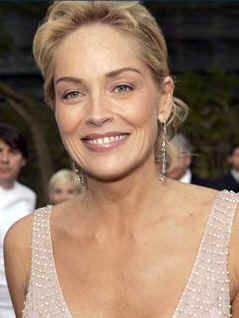 Sharon Stone has a hard time ignoring her basic instincts. Despite the scathing failure of Basic Instinct 2, which debuted at the US box office in 10th place and raked in a measly $3.2 million, Stone is all about turning the mess into a trilogy.
According to Filmstalker, she may be directing Basic Instinct 3, which sadly already has a script. The 48-year-old blonde actress is interested in stepping behind the camera for the next venture, instead of starring in it. She adds: "It will be filmed in the UK again as the setting is more intense and gritty.".
It's a wonder that she'll have time to direct, with a new singing career just around the bend. And no, I'm not joking. She co-wrote the US hurricane relief song "Come Together Now" last November, featuring an all-star ensemble in the recording studio, and is now planning a solo attack.
Your Daily Blend of Entertainment News