Snyder's Ideal Sucker Punch Cast Is Revealed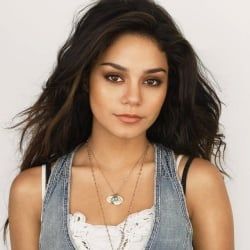 Zack Snyder has already piqued the interest of his slavish dude audiences by saying he's casting Amanda Seyfried in Sucker Punch, a movie about chicks who break out of an insane asylum. But just wait until you hear who else he's trying to cast. Seyfried is pretty much locked down, and now Snyder and company have offers out to Abbie Cornish, Evan Rachel Wood, Emma Stone, and Vanessa Hudgens.
This is coming from Entertainment Weekly, which isn't saying just how close any of those woman are to actually taking the part. In the movie Seyfried would play the lead character, Baby Doll, a young woman who fantasizes about busting out of the insane asylum and casts her fellow inmates in the fantasy. Because it's Zack Snyder-- and also because the premise sounds totally bananas-- all kinds of gonzo action is guaranteed to follow. I for one can't wait to see Vanessa Hudgens launch a roundhouse kick.
Your Daily Blend of Entertainment News
Staff Writer at CinemaBlend