The Social Network Keeping The Scene With Justin Timberlake And Cocaine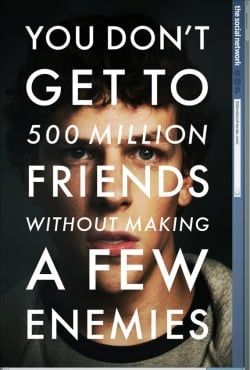 We reported yesterday that, after months of fretful consideration, Facebook executives will simply "ignore" the upcoming movie, The Social Network, even though it will inevitably depict the founders in an unflattering light. It seems a little bizarre that after so much deliberation a group of multimillionaires and billionaires couldn't find one viable legal course of action.
At any rate, The Hollywood Reporter has just verified that one particularly scandalous scene, involving Justin Timberlake and women offering lines of cocaine off their bare breasts, will stay in the picture. Apparently the scene never actually happened, but I think the point is it easily could have.
The film is based on journalist Ben Mezrich's The Accidental Billionaires, which is itself a fictionalized account of the inception and rise of Facebook. Were Mark Zuckerberg and the rest of the site's founders somehow OK with having racier, more treacherous versions of themselves depicted in a book but not in a movie? The whole thing reeks of publicity stunt, especially because it's not like Fincher has made a film filled with despicable, incorrigible people. Like any good movie about striking it rich fast and loose, the characters are going to be flawed. Who wants to watch a saint feel the oil gush at his feet, all while doing right by the people around him? For God's sake, this is their chance to be glamorized as viral-age rock stars, without doing any discernible damage to their brand. Besides, Zuckerberg should be more worried about Jesse Eisenberg making him look like a stuttering virgin.
Your Daily Blend of Entertainment News