Star Trek Trailer To Be Dropped on Bond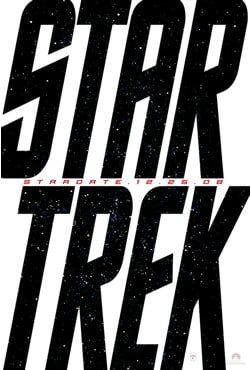 Trekkies have been holding their breath in anticipation for Paramount to announce which fall movie they will drop the first Trek trailer on. TrekMovie is reporting that the new Bond movie, Quantum of Solace, will be the lucky bearer of the preview. They also claim that "Our current poll states that 45% of Trek fans will see 'any movie' or 'almost any movie' just to catch a glimpse of the trailer. Many Trek fans went to see Cloverfield in its record-breaking opening weekend, just to be the first to see the Star Trek teaser trailer." That is quite a statistic. Almost every guy I know is into Star Trek. Which means, almost every guy I know will go see the new Bond movie, to see the preview for the Star Trek movie. Is it me, or is this all sounding super geeky?
The Star Trek movie will chronicle the early careers of the Enterprise crew. It's an origin story about Kirk, Scotty, Spock and company. With Transformers and MI III scribes, Roberto Orci and Alex Kurtzman writing the script, it sounds like its going to be huge. Paramount is hoping it will be, at least.
The European press tour will kick off after the trailer has gone public. Because Star Trek hasn't done as well across the pond, Paramount wants to get the buzz lit over there. Abrams and executive producer Bryan Burk will show clips to European journalists to spark the planned media frenzy.
Your Daily Blend of Entertainment News