Steve Carell Will Headline Disney's Brooklyn Family Robinson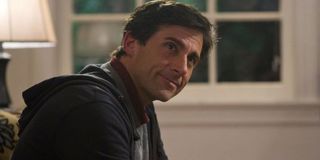 Not just a great comedian, but a savvy businessman, Steve Carell has been producing his own vehicles since the 2005 smash hit The 40-Year-Old Virgin. Now, hot on the heels of the debut of his latest project -- the celebrity-studded game show Riot -- Carell has sold a new venture to Disney. This one called Brooklyn Family Robinson.
THR reports Steve Carell will produce and star in Brooklyn Family Robinson, a family adventure comedy penned by David Reynolds, writer of the beloved Pixar classic Finding Nemo.
The project will reteam Carell with the House of Mouse, which recently wrapped on Alexander and the Terrible, Horrible, No Good, Very Bad Day, in which the former Office star appears alongside Bella Thorne, Jennifer Garner, Dylan Minnette, Jennifer Coolidge and Dick Van Dyke. A cast like that suggests that Disney can dig deep to build a fantastic ensemble to stand beside Carell for Brooklyn Family Robinson. But for now details on what roles remain to be cast are being closely guarded.
No official plot synopsis is being released this early on in the film's development, but based on the title you could probably make an educated guess about its premise. Brooklyn Family Robinson will star Steve Carell as an urban dad who moves his family away from big city life to an island. Whether this is a purposeful means of simplifying their presumably hectic lives, or a case of stranding as in the apparent inspiration The Swiss Family Robinson remains unknown at this juncture.
The novel The Swiss Family Robinson by Swiss author Johann David Wyss has been adapted into movies several times before. The first was in 1925 for an adventure movie called Perils of the Wild. But the most memorable to date was Disney's 1960 version, which starred John Mills as the shipwrecked family's patriarch. The $4 million movie was a major success, earning $40 million. It earned warm reviews, and is generally regarded as a Disney classic.
But by 2005, Disney seemed to think The Swiss Family Robinson was due for a redo, and announced intentions to remake it. But nearly ten years later, this project has transformed into a modern revamp in the hands of Steve Carell and his Carousel Productions partners Charlie Hartsock and Vance DeGeneres.
Funny enough, this isn't the only Swiss Family Robinson re-imagining making its way into development. While Disney has Steve Carell's Brooklyn Family Robinson in the works, Sony is developing Stranded, a family-adventure with Kevin James that's also said to be inspired by Wyss's beloved book. When the James vehicle was announced last May, we pondered if its preproduction might not spark Disney to resurrect their hopes of The Swiss Family Robinson remake. It seems to have done just that.
And so the race to get a Swiss Family Robinson-inspired family adventure comedy begins!
This poll is no longer available.
Your Daily Blend of Entertainment News
Staff writer at CinemaBlend.
Your Daily Blend of Entertainment News
Thank you for signing up to CinemaBlend. You will receive a verification email shortly.
There was a problem. Please refresh the page and try again.