Synopsis And Character Breakdowns For Antoine Fuqua's Tupac Biopic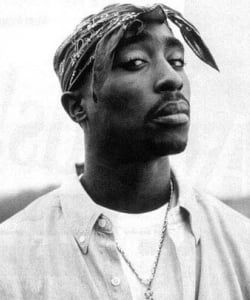 I'll never really understand why the producers behind the Biggie biopic Notorious didn't just double down and produce one about Tupac Shakur at the same time, keeping all the same actors and sets and telling the parallel stories from the different points of view. Notorious was a decent-sized hit, after all, and they could have guaranteed themselves another one six months later by getting the Tupac biopic in the can while they were at it.
But nobody listens to me, of course, so now Training Day director Antoine Fuqua is moving ahead with his Shakur biopic, opening up the casting process and revealing, via Moviehole, the synopsis of the planned film and the descriptions of all the major characters. Of course, because these characters are all real people there aren't a ton of surprises-- Suge Knight is described as "an enormous, intimidating, larger-than-life man," Tupac is "extraordinarily talented"-- but Jada Pinkett shows up in there, having befriended Tupac in high school, and that at least was news to me.
Not to beat a dead horse, but Anthony Mackie played Tupac to perfection in Notorious and I'd love to see him return to the role, but he's probably a little too old at this point to pull off a teenage Shakur, and may be ready to move on to something else. Take a look at some of the character descriptions below-- head over to Moviehole for the full list-- and tell me if you can think of any actors more perfect for the part than Mackie.
Your Daily Blend of Entertainment News
Staff Writer at CinemaBlend