Tom Cruise Stars In Singer's Not Superman Movie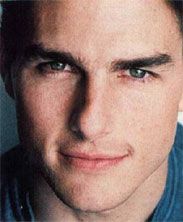 It looks like that movies that Bryan Singer is doing before he returns to Superman isn't just a little indie films he can shoot quickly and then get back to blue tights where he belongs. Variety is reporting that the film he's doing for United Artists will star Tom Cruise.
The untitled film is a World War II thriller, and it's set to start production in the summer. The thriller is set in Europe during the second great war and is described as an ensemble in the vein of The Usual Suspects. But with Tom Cruise cast in the lead, don't be surprised if its an ensemble skewed to focus slightly more on him. Hey, it's Tom. Can't be helped. We don't know exactly what the film is about, but it's supposed to be relatively inexpensive so don't expect a massive, war epic. That's not Singer's style anyway.
For you Superman Returns fans who still believe that this won't affect the schedule of a Superman Returns sequel, Variety does offer this ray of hope. They say Singer "was able to fit it in before the Man of Steel is ready to take off again for Warner Bros. and Legendary." This statement is strange in light of the claim Variety made last week that Warners was disappointed because Singer's other projects would delay any potential Superman Returns sequel. If you read carefully though, you'll see t's not a confirmation that the sequel won't be delayed. It could well be that he's able to fit it in before Supes because, well, it's being delayed.
At this stage the future and timing of any potential Superman Returns sequel remains a big unknown. Beware of anyone trying to sell you on anything to the contrary.
Your Daily Blend of Entertainment News