Tommy Lee Jones Does Lincoln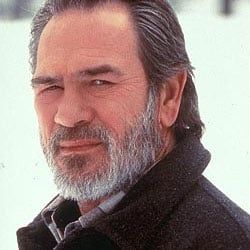 Tommy Lee Jones is in negotiations to direct and co-star in The Lincoln Lawyer which, even though Abraham was indeed a lawyer, has absolutely nothing to do with our 16th president. Instead the film's name refers to the car which was named after our bearded Civil War leader. It's probably for the best, Tommy Lee looks awful in a beard.
THR says the film focuses on a Los Angeles lawyer named Mike Haller who operates out of the back of his car, a Lincoln. His career becomes more high-profile when he's tasked with defending a Beverly Hills playboy accused of murder. Haller is already cast and it's Matthew McConaughey in the role. I know, I see him as more of the Beverly Hills playboy type too. It's unclear where that leaves Jones since, he's definitely not the Beverly Hills playboy type. I'm sure he'll find something to do.
Your Daily Blend of Entertainment News
Thank you for signing up to CinemaBlend. You will receive a verification email shortly.
There was a problem. Please refresh the page and try again.