Tony Jaa Brings Chains To A Staff Fight In New Ong Bak 3 Clip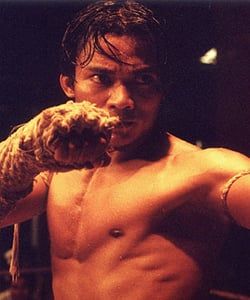 The release of Tony Jaa's Ong Bak 3 has been a long time coming as it's been 9 months since the first trailer hit. Now that it's available via Video On Demand and will be hitting theaters in January, this clip was released over at ComingSoon to help stoke the fires of people's interest for this, the final installment of the trilogy.
The story follows Jaa on his most epic and supernatural journey yet where he must face Demon Crow, an enemy unlike he has ever seen before. Not that that's what you're worried about. There's a certain amount of "holy shit" you expect from Tony Jaa and his Muay Thai and the clip delivers that and then some. It's not very long so scope it out if you want to start your day off with some quick, brutal violence...I know I do.
Your Daily Blend of Entertainment News