Weekend Box Office: Animated Aliens Make Cameron Rich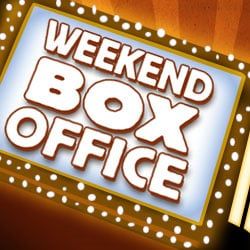 This weekend was full of anticipation. Some were wondering how good James Cameron's Avatar was going to be. Others were just wondering how many people were going to turn out to see it. As a sci-fi movie chock full of giant, blue animated aliens there was some doubt as to whether the masses would open their minds, and their wallets to give it a chance.
Not only was it number one with a bang, Avatar's $73 million weekend debut was the largest ever for a Cameron helmed flick, beating out the $31 million for the rated-R Terminator 2: Judgment Day. Assuming this weekend's estimates hold, it will also mark the second largest-ever December opening, just beating out The Lord of the Rings: The Return of the King's $72.6 million. I Am Legend holds the top December debut spot with the $77 million it banked last two years ago.
There's still no official word from the studio on Avatar's final price tag. Now that the movie is out and it's clearly going to make a ton of cash, hopefully the real bottom line will roll out, revealing if Cameron has kept to his career-long tradition of breaking the record for biggest budget to date.
This weekend's other new release Did You Hear About The Morgans? bowed in at a very quiet $7 million, a pale total given its $58 million budget. Jason Reitman's Up in the Air expanded to 175 theaters and banked $3.1 million to take the number eight spot. It joins the ranks of wide-release next week for the Christmas holiday.
For the full weekend box office totals, check out the chart below:
1.

Avatar *
$73,000,000 -
Total: $73,000,000
LW: N WR: 1
THTRS: 3,452
2.

The Princess and the Frog
$12,224,000 -
Total: $44,756,000
LW: 1 WR: 4
THTRS: 3,475
3.

The Blind Side
$10,030,000 -
Total: $164,734,000
LW: 2 WR: 5
THTRS: 3,407
4.

Did You Hear About the Morgans? *
$7,000,000 -
Total: $7,000,000
LW: N WR: 1
THTRS: 2,718
5.

The Twilight Saga: New Moon
$4,370,000 -
Total: $274,561,000
LW: 4 WR: 5
THTRS: 3,035
6.

Invictus
$4,170,000 -
Total: $15,845,000
LW: 3 WR: 2
THTRS: 2,125
7.

A Christmas Carol (2009)
$3,419,000 -
Total: $130,789,000
LW: 5 WR: 7
THTRS: 2,070
8.

Up in the Air
$3,100,000 -
Total: $8,106,000
LW: 11 WR: 3
THTRS: 175
9.

Brothers
$2,630,000 -
Total: $22,091,000
LW: 6 WR: 3
THTRS: 2,009
10.

Old Dogs
$2,289,000 -
Total: $43,574,000
LW: 7 WR: 4
THTRS: 2,630
Your Daily Blend of Entertainment News
Thank you for signing up to CinemaBlend. You will receive a verification email shortly.
There was a problem. Please refresh the page and try again.