Weekend Box Office - Sequel Horrors Haunt Theaters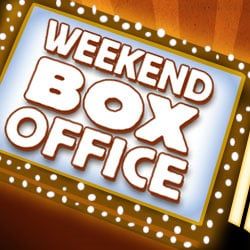 Halloween. The season of costumes, trick-or-treating, and that classic American tradition: making something cheap and and selling it to the unwitting masses for a tidy profit.
This weekend Paranormal Activity 2 beat the Halloween weekend rush by opening a week early. The low budget horror/thriller was put together on a slim $3 million budget and earned back over $41 million in its first three days for an easy number one.
The $20 million Paranormal Activity 2 banked its first day was a record breaker for biggest opening day for a supernatural thriller, beating out the $14.8 million record held by sequel The Ring Two.
This weekend also marks the second in a row that a low budget sequel earned more cash than it deserved to be number one. Last weekend's champion Jackass 3-D dropped almost 60% from last week, but it was still strong enough to hold second place. Next week, it will likely cross the $100 million mark and break into the year's top twenty.
Clint Eastwood's latest offering, Hereafter starring Matt Damon, expanded from 6 theaters to over 2,100 and earned about $12 million. Not an exciting debut, but that's what you get when you try and market a drama as being somewhat supernatural during Halloween season. Horror fans can sniff the real thing from a mile away, usually by the lame plot and bad acting. Something from Eastwood and Damon has too much thoroughbred to fool those fans.
1.

Paranormal Activity 2 *
$41,500,000 -
Total: $41,500,000
LW: N WR: 1
THTRS: 3,216
2.

Jackass 3-D
$21,600,000 -
Total: $87,147,000
LW: 1 WR: 2
THTRS: 3,111
3.

Red
$15,000,000 -
Total: $43,483,000
LW: 2 WR: 2
THTRS: 3,273
4.

Hereafter
$12,005,000 -
Total: $12,320,000
LW: 28 WR: 2
THTRS: 2,181
5.

The Social Network
$7,300,000 -
Total: $72,931,000
LW: 3 WR: 4
THTRS: 2,921
6.

Secretariat
$6,917,000 -
Total: $37,360,000
LW: 4 WR: 3
THTRS: 3,108
7.

Life as We Know It
$6,150,000 -
Total: $37,615,000
LW: 5 WR: 3
THTRS: 3,019
8.

Legend of the Guardians: The Owls of Ga'Hoole
$3,175,000 -
Total: $50,172,000
LW: 6 WR: 5
THTRS: 2,236
9.

The Town
$2,720,000 -
Total: $84,653,000
LW: 7 WR: 6
THTRS: 1,918
10.

Easy A
$1,750,000 -
Total: $54,785,000
LW: 9 WR: 6
THTRS: 1,632
Your Daily Blend of Entertainment News
Thank you for signing up to CinemaBlend. You will receive a verification email shortly.
There was a problem. Please refresh the page and try again.