What Ever Happened To Rick Moranis?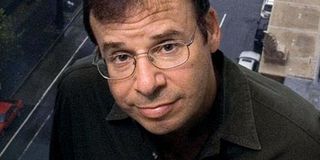 Bless Rick Moranis. The prolific comedian-actor had an incredible run in the 80's, moving from SCTV to Ghostbusters, moving on to Walter Hill's Streets Of Fire, Little Shop Of Horrors, Spaceballs, Parenthood and even his own franchise, Honey I Shrunk The Kids. Ultimately, the roles dried up and Moranis was demeaning himself in a series of sidekick and wimp roles. And ultimately, six years after his wife's passing, Rick Moranis fled filmmaking entirely, leaving behind an unimpeachable legacy.
While Rick Moranis has popped up sporadically in film and television, he's mostly stayed home with his kids, enjoying life as a single father. He recently stopped by the podcast Bullseye with Jessie Thorn, and Uproxx collected the most notable portions. And his reasons from avoiding the limelight seem modest, respectable, believable.
The actor also doesn't seem all that enthused about a third Ghostbusters, though he hasn't been onscreen since 1996's Big Bully, an unfortunate Tom Arnold vehicle. An approach to get him to act again would have to be very gracious and cater to his kids: he did offer a voice on the Ghostbusters video game, a break from his usual aversion to the spotlight. Otherwise, he seems happily retired.
Whatever the case, we're not going to see him in any Ghostbusters or Spaceballs follow-ups any time soon (never mind a Honey I Shrunk The Kids relaunch), though it's not like he hasn't kept busy. Along with the endeavors mentioned in the podcast, he's been a Grammy-nominated musician, with two albums to his name. Listen to Rick Moranis riff on his own homebody lifestyle and Willie Nelson below.
Your Daily Blend of Entertainment News
Thank you for signing up to CinemaBlend. You will receive a verification email shortly.
There was a problem. Please refresh the page and try again.