Why Avatar's Opening Weekend Box Office Doesn't Matter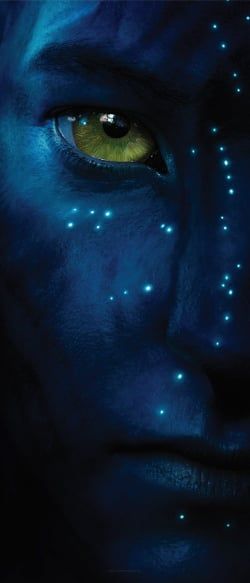 Depending on who you ask, Avatar's estimated $73 million weekend haul is either right in line with studio expectations (given that it's not a sequel or an existing property), a disappointment (given how much it cost), or the second-highest December opening of all time (well, that one's actually a fact). But despite the fact that box office prognostication is a sport heavily focused on opening weekends, Avatar is likely to be that rare movie where opening weekend tells you virtually nothing about what will happen.
It's been stated over and over again (mostly by me) that James Cameron's last film, Titanic, quadrupled its opening weekend gross with two weeks of its release. It was one of those word-of-mouth successes that got bigger every time families gathered for Christmas dinner and found themselves discussing why Rose threw the diamond in the ocean at the end. And while Avatar isn't like Titanic in a lot of surface ways, it seems like a likely candidate to perform the same way: a slow burn. Why? Lots of reasons.
It takes word of mouth to get people used to blue people. Avatar hadn't been tracking all that well until a week ago, when critics saw the movie and told the world, wait, this is actually good. Now the adventurous moviegoers who saw it this weekend will do the same thing for their friends, an effect that will particularly be important for the crowds who don't trust critics as a rule.
It doesn't snow on Pandora... but it does on the Eastern seaboard. Avatar's grosses dipped significantly on Saturday in cities that were walloped by this weekend's blizzards. While it's fun to stay home and drink cocoa while the snow is coming down, once people get some time off for Christmas, they'll be more than ready to get out of the house.
Opening weekend belongs to the sequels; the rest belongs to the truly good ones. There's a reason that the holders of most box office records are sequels-- Transformers 2 made more than Transformers, The Dark Knight more than Batman Begins, and so on. Avatar wasn't a must-see this weekend among anyone but the geek-heavy crowds who have anticipated it for years, but again, once the word of mouth starts rolling, it'll become just as necessary a movie as the one with robots beating each other up.
There's lots of competition out there...but also lots of bored people. The weeks surrounding Christmas and New Years are great times to release movies, because no matter how much else is out there, there are a ton of people going to movies. And while most other films out there are targeting specific audiences-- Sherlock Holmes the men who love the character and Guy Ritchie, It's Complicated the women who want Meryl Streep's life, Alvin and the Chipmunks: The Squeakquel the kids who don't know matter-- Avatar is the one true four-quadrant movie out there. People go to movies in groups over Christmas, and this is the one you can guarantee will entertain everyone.
I'm obviously well in the tank for Avatar and rooting for its success, and hey, $73 million domestic plus another $160 internationally is nothing to sneeze it. But I'm seeing much, much bigger things for this one. You haven't seen the last of those blue people, not by a long shot.
Your Daily Blend of Entertainment News
Staff Writer at CinemaBlend