Why Eddie Redmayne Gave The Best Acting Performance In Years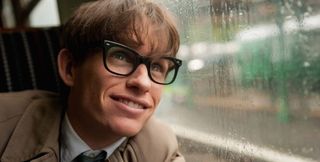 Regardless of how you feel about the 2014 competitors in this year's Academy Awards ceremony, there's no denying that the past year gave us a lot of great performances from many talented actors. However, it's The Theory of Everything's Eddie Redmayne that will likely come out on top in the Best Actor category. Redmayne has already won numerous awards for his portrayal of the famous physicist, including a Golden Globe and the BAFTA. But the Academy Awards are arguably the most prestigious of the Hollywood film awards. While there were many great performances during 2014, Redmayne's not only trumps his fellow nominees, but his role as Dr. Stephen Hawking was one of the best performances Hollywood has had in recent years.
First off, physically, Redmayne is a near-carbon copy of Hawking. Yes, appearance has little to do with acting ability, but looking the part doesn't hurt. The only other actor who's played Stephen Hawking was Benedict Cumberbatch in the TV film Hawking, and while Cumberbatch is also a talented actor, Redmayne has the edge in terms of looking as close to Stephen Hawking as possible. More important, though, is the effort that Redmayne put into playing Hawking from a young man at Cambridge University to an accomplished scientist whose work has revolutionized physics.
To prepare for the role, the actor not only worked with a choreographer and studied ALS patients for months, he also practiced the speech slurring that resulted from the weakening muscles on Hawking's suggestion. In the first half of the film, we watched as Redmayne showed Hawking struggling with the disease that was predicted to cut his life significantly short. What started out as something that simply affected his ability to walk morphed into something that overtook his whole life. Without delving into overdramatic territory, he was able to effectively Hawking fight to fight against ALS, as well convey his determination to continue his work and strive to live a life with Jane.
By the second half of the film, Redmayne had to internalize the majority of his performance when he started sitting in that wheelchair, and yet he was still able to show Hawking's emotions through limited facial movements. For an actor to continue to act under extreme physical restrictions, specifically limited use of voice (due to a tracheotomy, not ALS) and facial expression, just shows how talented Redmayne was at capturing the spirit of Stephen Hawking -- a man who has done great work, but isn't easy to represent. It's one thing to play a historical figure. It's another thing to play that person while being limited with what you're able to do with your entire body.
It's not so much that Redmayne simply acted out Hawking, it's like he actually transformed himself into the physicist. He was able to convincingly portray the effects of ALS overcoming his body without looking like he was mocking the condition. In fact, Hawking himself stated that when he sawThe Theory of Everything, there were times that he thought Redmayne was actually him. To be fair, Hawking did the dubbing for the second half of the movie by allowing his trademark American computer voice to deliver Redmayne's dialogue, but even so, to earn praise from the man himself is both impressive and a testament to the actor's hard work.
The Oscars are airing this Sunday at 8:30 p.m. EST, so if you haven't seen Redmayne's performance as Hawking yet, find the nearest screening of The Theory of Everything as soon as humanly possible!
Your Daily Blend of Entertainment News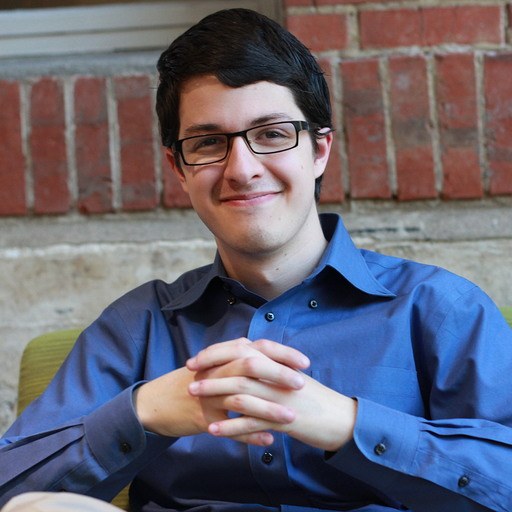 Connoisseur of Marvel, DC, Star Wars, John Wick, MonsterVerse and Doctor Who lore. He's aware he looks like Harry Potter and Clark Kent.