A Woman Joins A Couple Of Dicks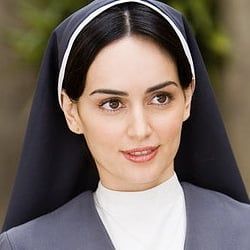 Kevin Smith's cop comedy A Couple of Dicks gets started filming in New York next week, and as production gets closer to starting, new cast members are popping up everywhere. Seann William Scott and Adam Brody joined the cast a while ago, and now Slashfilm has an exclusive report that Ana de la Reguera has signed on to play a woman rescued by the central cop characters (Tracy Morgan and Bruce Willis) who may help them find millions in laundered drug money.
De la Reguera may be best known as the nun Sister Encarnacion in Nacho Libre, but she's also appeared in a number of Mexican films and TV shows and the 2008 Tribeca Film Festival selection Paraiso Travel. When the production on A Couple of Dicks gets started we may start learning a lot more about her role in this film.
Staff Writer at CinemaBlend