Woody Harrelson Moving On To A Con Artist Comedy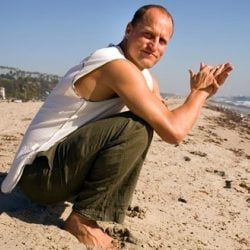 Woody Harrelson is mostly definitely on a roll at the moment, with an Oscar nomination for The Messenger under his belt and a whole new generation of fans thanks to Zombieland. But he doesn't seem to be giving up on the small, weird movies that have mostly defined his careers. Coming out on DVD this month is Defendor, a comedy in which he plays an average man who believes he's a superhero. And the producer of that film, Nicholas Tabarrok, says he's already got Harrelson signed to another oddball project.
As he told MovieWeb, The Gospel According to Roscoe would star Harrelson as one of two con artist brothers who scheme to steal the titular book, which is an obscure Second Testament of the Bible. As Tabarrok puts it, "It's a very smart and clever con artist movie. In fact, Woody is going to be one of the brothers in the movie. I sent the script to Woody and he loved it, so he's going to be in that film and we're going out to the actors for the second brother now. It's really fun, really exciting, kind of Snatch-esque, a very stylish comedy."
The last time we saw a comedy about con artist brothers was The Brothers Bloom, and it turned out pretty well. Can Harrelson keep riding that charisma into more and more comedies? He's been doing it for decades now, so I see no reason why he should stop now.
Your Daily Blend of Entertainment News
Staff Writer at CinemaBlend