Writer Gets Going With Fox's Queen & Country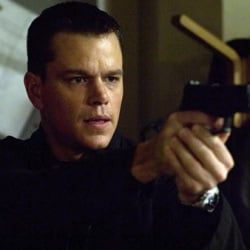 Today's THR story is the first I've heard about the planned action franchise Queen & Country, which finds a female spy on the run in Eastern Europe after conducting a major assassination. Sounds intriguing, and now newbie screenwriter Ryan Condal has been brought on to bring it to reality.
He'll be redoing a version of the script by John Moore; Condal made it on to the famed Black List of hot screenplays with his Galahad, and has also been working on the Hercules project at Universal. Memo to Condal: write this screenplay so that Angelina Jolie cannot star in it. Nothing against her, but the project seems to tailor-made to her that it would be a lot more interesting to see someone else in the role. If we're going to have a female Jason Bourne, as the role is described in the story, I want it to be as unpredictable and fascinating as possible.
Staff Writer at CinemaBlend