xXx: Return Of Xander Cage Has A Director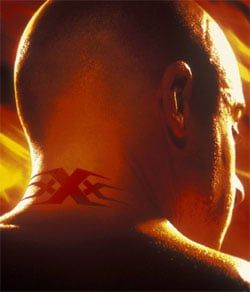 It looks like the third entry in the xXx franchise is go. It might even be worth paying attention to since, unlike the second entry, Vin Diesel is starring in it. THR says they even have a director. His name is Ericson Core and he's signed on to helm xXx: The Return of Xander Cage.
The original xXx film starred Vin Diesel as an extreme sports star recruited to become a CIA operative. At the time I was, perhaps, the only person who loved it. Yet even I was out on the second film, xXx: State of the Union in which Vin was replaced by Ice Cube. So was pretty much everyone else. While xXx made a hefty $142 million domestically, State of the Union managed only a paltry $27 million.
So they're hoping State of the Union's failure was as a result of missing Vin Diesel and not an overall disinterest in the brand name. Quite a gamble when you consider Vin is far from the brief box office draw he used to be. But Return of Xander Cage will have him back to wearing his neck tattoo and presumably, doing things which are extreme. The plot revolves around Cage's return to the National Security Agency after an 8-year break. No word yet on whether Samuel L. Jackson will return as his NSA handler, but as long as someone at some point utters the line: "Bitches come!" I'm in.
Your Daily Blend of Entertainment News