The 20 Greatest Films Of The 21st Century, According To Critics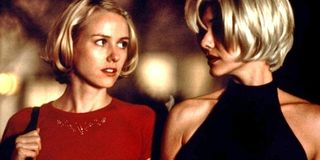 Any 'Greatest Films' list is going to court controversy. That's simply the nature of the beast. That said, a new list that's been complied asked 177 film critics to name the 100 greatest films of the 21st Century so that a whole host of modern classics could be acknowledged, instead of being relegated down because of the likes of The Godfather, Citizen Kane, It's A Wonderful Life, and Apocalypse Now.
BBC Culture assembled the list, and you might be quite surprised to see what comes out on top. You can peruse the top 20 below:
It's not overly surprising that David Lynch's Mulholland Drive has finished top of this list. Not only is David Lynch one of the most recognized auteurs in American cinema history, providing the list with a strong link to before the 21st Century, but Mulholland Drive has been roundly celebrated as one of his finest ever films, alongside 1977's Eraserhead and 1986's Blue Velvet, while it also won Lynch the Best Director Award at that year's Cannes Film Festival and an Oscar nomination.
Personally I think that all three pale in comparison to The Straight Story, but I can understand why Lynch's sauntering exploration of the decrepit underbelly of Los Angeles, with its surreal and dreamlike imagery and noir tone that becomes more and hypnotic as it fearlessly meanders, came out on top.
Of course, with such a list, there's always going to startling omissions. The lack of Whiplash, Toy Story 3, Moneyball, Lord Of The Rings: The Fellowship Of The Ring, Life Of Pi, Punch Drunk Love, and Y Tu Mambien are hard to take, especially since Zero Dark Thirty, Inglorious Basterds, Under The Skin, Spring Breakers, A. I. Artificial Intelligence, Her, Spotlight and Moonrise Kingdom got in.
Don't get me wrong, most of these eight films are a delight, but not in comparison to the majesty of the eight I suggested. Except for Moonrise Kingdom. That's turgid, and is pure style over substance that encapsulates everything that's bad about Wes Anderson, which he has so far managed to avoid with all of his other films.
I'm all for the numerous nods to Pixar, David Fincher -- 12th place to Zodiac made me very happy, the Coens, The Assassination Of Jesse James By The Coward Robert Ford, and Mad Max: Fury Road, though. Since it will hopefully get moviegoers to explore the abundance of fine, modern films from American and world cinema that are hardly ever shown in multiplexes, but do pop up in sadly diminishing art house and are now available at a plethora of sources online, it's a job well done.
Your Daily Blend of Entertainment News
Thank you for signing up to CinemaBlend. You will receive a verification email shortly.
There was a problem. Please refresh the page and try again.