What The Rocketeer Reboot Could Have Been About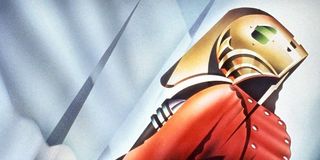 As far as underrated comic book movies go, 1991's The Rocketeer ranks high on the list. Based off the Dave Stevens-created comic book character who paid homage to the film serial heroes from decades past, the movie was filled with popcorn-chewing fun that called back to a classic time. Disney apparently is still proud of it, as they've been spending the last four years trying to get a reboot off the ground (no pun intended). While a general premise has finally been nailed down as of this past July, at one point, the re-telling could have seen the eponymous hero dealing with Nazis invading the United States.
Recently, 10 Cloverfield Lane director Dan Trachtenberg posted this image on his Instagram page of an illustration he had artist Dennis Calero draw for him as a Rocketeer reboot pitch to Disney "years ago." Trachtenberg didn't provide specific plot details other than it being an alternate history take, but as you can see above, The Rocketeer is on the Statue of Liberty's torch witnessing firsthand Nazi planes (as well as a frickin' zeppelin!) about to attack New York City. Yeah, that shouldn't be too difficult for one man armed with a jetpack and pistol to foil, right?
This idea wasn't green-lit, but I can't be the only one who would have watched the hell out of this movie. Just like Indiana Jones, another serial-inspired movie hero, in Raiders of the Lost Ark and The Last Crusade, Cliff Secord fought Nazis on The Rocketeer. Seeing a new version of him battling those goose-stepping goons from Berlin (to borrow a Captain America: The First Avenger line) would have been comfortable territory, albeit multiplied by 10 when what looks like a squadron or two would have attacked in Dan Trachtenberg's version of the reboot.
When the original Rocketeer movie hit theaters, Disney intended it to be the first entry in a trilogy, but following its poor commercial performance, those plans were scrapped. Two decades later, the studio announced their intent to bring back the character for a new generation, and earlier this year, this new take was reported as being a "sequel-reboot." Titled The Rocketeers, the story will take place six years after the first movie and follow a young woman putting on the jetpack following Cliff Secord's disappearance. She'll soon be targeted by a corrupt rocket scientist who wants to "steal jetpack technology in what could prove to be a turning point in the Cold War." As for Dan Trachtenberg, 10 Cloverfield Lane was a big hit earlier this year, so he'll be considered for bigger projects for the foreseeable future, including possibly a Harry Houdini biopic.
Stay tuned to CinemaBlend for any major updates concerning The Rocketeer reboot as more news comes in.
Your Daily Blend of Entertainment News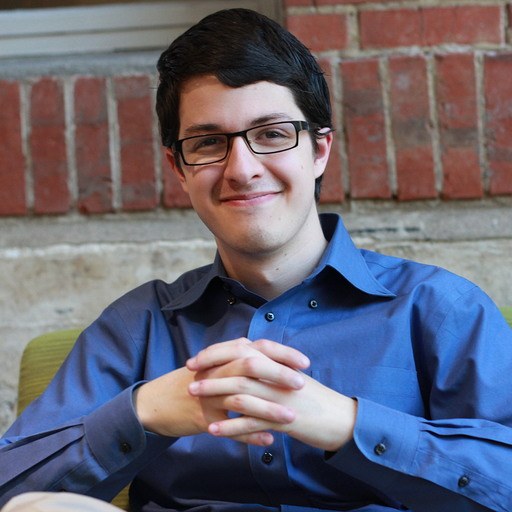 Connoisseur of Marvel, DC, Star Wars, John Wick, MonsterVerse and Doctor Who lore. He's aware he looks like Harry Potter and Clark Kent.