Weekend Box Office: Split Surprises As Shyamalan's First Number One Since The Village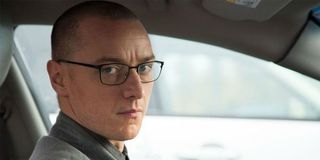 M. Night Shyamalan has been in a bit of a slump for the last seven years. Ten years if you agree that The Last Airbender was an embarassment despite its $131 million domestic haul. But this weekend audiences had a chance to forget Shyamalan the writer/director of The Happening and After Earth, and remember Shyamalan the writer/director of Signs and The Sixth Sense.
Shyamalan's latest offering, Split, debuted at number one with $40 million, one of the higher openings for a January release (one of only 5 to top the $40 million mark), his best start since The Last Airbender in 2010 and his first number one movie since The Village in 2004.
After a 15 year break Vin Diesel returned to the role of Xander Cage for a third installation in the xXx franchise. The subtly namedxXx: The Return of Xander Cage was a gamble, given that the last movie in the series (xXx: State of the Union, which replaced Diesel with Ice Cube in the main character role) tanked hard, earning just $26 million domestic, less than the $44 million the original xXx made on its opening weekend.
The Return of Xander Cage opened in second place with $20 million against an $85 million production. With international sales it looks to do a little better than break even, but given the luke warm turn out there isn't likely to be a fourth entry.
Michael Keaton's turn as the man who gave the United States McDonalds and, arguably, the start of an obesity problem, debuted this weekend. The Founder, a biopic on Ray Kroc's mission to bring fast food to the masses, opened in just 1,110 venues but still managed to pull in $3 million for a ninth place start. That's not exactly the sort of resounding welcome that precedes a wider release, but with a modest $7 million budget Weinstein might need the push to get its first release of 2017 out of the red.
The Resurrection of Gavin Stone opened in 850+ venues, but only banked $1,500 per location for an 18th place $1.3 million start. That's not bad for a movie filmed on a shoe-string $2 million budget, but far short of others in the faith-based format, like Heaven is for Real and War Room.
For the full weekend top ten, check out the chart below:
Your Daily Blend of Entertainment News
Thank you for signing up to CinemaBlend. You will receive a verification email shortly.
There was a problem. Please refresh the page and try again.