How M. Night Shyamalan Feels About Lady In The Water Today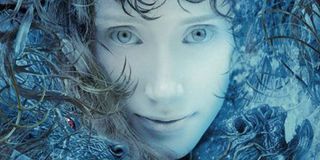 When it was released back in 2006, Lady In The Water was seen as the film that curtailed M. Night Shyamalan's career. After The Sixth Sense, Unbreakable, Signs, and The Village had each made huge box office returns, and been met with mixed to positive reviews, Lady In The Water flopped both critically and financially. But like a pet owner standing by their overly aggressive dog, M. Night Shyamalan has now insisted that he has a soft spot for Lady In The Water. More than that actually, Shyamalan has even declared that he loves it.
M. Night Shyamalan revealed his passionate adulation for Lady In The Water when he sat down to talk about Split with Yahoo. When he was asked how he felt about Lady In The Water now that it's 10 years old, M. Night Shyamalan gushed,
I think someone needs to tell M. Night Shyamalan that if a fire does break out in his home he should probably just run to safety and then purchase new copies of Unbreakable, Lady In The Water, and Split at a later date, rather than putting his life in jeopardy. Poor fire safety etiquette aside, I think we get his point, though.
M. Night Shyamalan wasn't done heaping praise on Lady In The Water, though. In fact, the filmmaker went into more detail about why he loves the divisive and bizarre fantasy thriller starring Paul Gimatti and Bryce Dallas Howard so much. M. Night Shymalan continued,
When Lady In The Water was released people saw it as the low point of M. Night Shyamalan's career. Little did they know that things were going to get much, much worse. Not just with his follow-up The Happening, which is laughably bad and even featured Mark Wahlberg trying to talk to a plant, but with the diabolical The Last Airbender and After Earth, too.
Thankfully 2015's The Visit corrected his slide, while the recently released _Split _has been met with positive reviews, has already made its $10 million budget back four times over in the space of a week, and has the potential to grow into a franchise of its own.
Split is now in cinemas across the world, and its success might just encourage people to give Lady In The Water another chance, too.
Your Daily Blend of Entertainment News
Thank you for signing up to CinemaBlend. You will receive a verification email shortly.
There was a problem. Please refresh the page and try again.