Why Hell Or High Water Should Win The Best Original Screenplay Oscar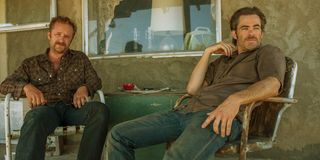 Hollywood has become an industry that thrives on re-telling and repacking existing intellectual material. In other words, sequels, remakes, reboots and adaptation of stories from other media (books, video games, TV shows, etc). They're not always necessarily hits, but since there's already proven success with past incarnations of the tales, they're ultimately less risky to create. So when an original story comes along that does well with theatrical audiences, that's always a relief. In 2016, Hell or High Water was one of those movies. Making $32.3 million off a $12 million budget, it ranks at an incredible 98% among top critics on Rotten Tomatoes and has earned numerous accolades, including four Academy Award nominations. At the very least, Hell or High Water should walk away with the Best Original Screenplay Oscar this upcoming Sunday.
Written by Taylor Sheridan, Hell or High Water is a modern Western crime thriller centered around two brothers, Toby (Chris Pine) and Tanner (Ben Foster), robbing specific banks across Texas while two Texas Rangers, Marcus (Jeff Bridges) and Alberto (Gil Birmingham), track them. Sheridan has already enjoyed success for his work on 2015's Sicario, and Hell or High Water was another win for him, further proving he thrives telling compelling stories set in the Southern United States and northern Mexico area. In the Best Original Screenplay category, Hell or High Water is going up against La La Land, The Lobster, Manchester by the Sea and 20th Century Women. All those movies were well-received and unique in their own ways, but when it comes to this category, Hell or High Water needs to reign supreme. And I'm not just saying that to keep La La Land from snagging the statuette, because that movie already has plenty of Oscars guaranteed to come its way.
Compared to some of the other awards-worthy movies that came out in 2016, Hell or High Water is a straightforward story, and that's by no means a bad thing. The movie thrives with Taylor Sheridan's character work, which is genius. Rather than go the well-tread route of showing off intense gunplay, this "cops chasing robbers" tale focuses less on action (though there is still some of that) in favor of deep study into its main players.
Let's start with the brothers, who are at opposite ends of the criminal spectrum. Tanner has spent years in prison, and despite finally being free and offered a fresh start at life, he can't stop delving back into his thieving ways and causing chaos in the process. It's the only way he knows how to live. Toby, on the other hand, wouldn't be stealing if he had a choice. The only reason he's on this crime spree is so he can keep his family's ranch and make sure his ex-wife and sons are taken care of. The siblings acting as opposing forces to one another in their mission of perceived justice, i.e. robbing from the bank chain that screwed them over. Unfortunately, due to Tanner's unpredictable behavior, it screws up Toby's plan. That's a shame for him, but for the audience, it's a refreshing change of pace from the usual bank heist movies.
Then there are the Texas Rangers, Marcus and Alberto, who have been partners for years. On the surface, their relationship seems rocky, as Marcus, who is on the cusp of mandatory retirement when Hell or High Water begins, can't resist casually making racist comments Alberto's Native American and Mexican heritage. However, as the story progresses, it becomes clear that they Marcus truly cares about Alberto, even if he doesn't realize that at the right time. More important, though, are the conversations Marcus and Alberto have as they're searching for Tanner and Toby. Those watching get insight into their crime-solving strategies, their opinions on how the other deals with everyday life and even disagreements on United States history between the two. These guys are primarily around to capture the bad guys, but by dedicating enough time into their personalities, they feel like fully-fleshed out characters rather than tools used to move the plot along.
Warning: SPOILERS for Hell or High Water are ahead!
Besides the amazing character arcs, Hell or High Water also does a good job of subverting expectations a few times. The biggest shock comes approximately halfway during the movie when Tanner is caught in a shootout with law enforcement and armed townspeople. After all of Marcus' comments about how he'll be retiring soon, it's shocking to watch Alberto be shot in the head by Tanner with no warning at all. The movie's ending, with Marcus and Toby's conversation about why the latter committed the robberies, simultaneously works as both a rock-solid conclusion and open enough that you could imagine a follow-up eventually, even if it was just a short film. Paradoxical, I know, but that's how captivating Hell or High Water is.
Overall, Taylor Sheridan showed once again how talented he is at crafting tales with characters who feel multidimensional, flaws and all. These elements, not to mention the gripping dialogue and social commentary, are reasons enough why the movie had the Best Original Screenplay of 2016, as well as one of those award contenders that will continue to be watched rather than forgotten in a few years. The Western may not be as popular a genre as it once was, but if Sicario and Hell or High Water are any indication, they can still be successful with the right unique vision on the material.
You can find out whether Hell or High Water or something else takes home the Best Original Screenplay Oscar when the Academy Awards ceremony, hosted by Jimmy Kimmel, airs this Sunday at 8:30 p.m. EST/5:30 p.m. PST on ABC. Let us know in the poll and comments below whether you agree or not that Hell or High Water should win that particular gold trophy.
This poll is no longer available.
Your Daily Blend of Entertainment News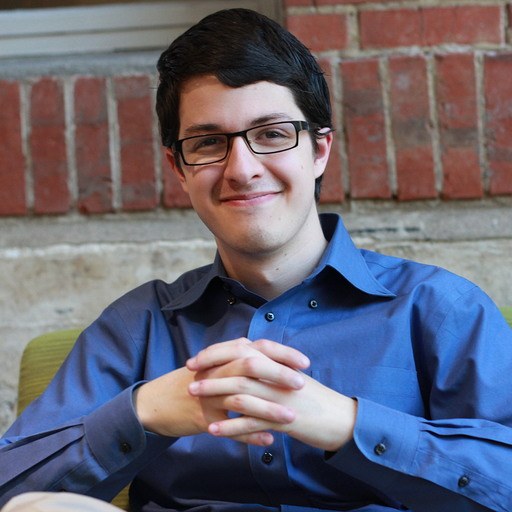 Connoisseur of Marvel, DC, Star Wars, John Wick, MonsterVerse and Doctor Who lore. He's aware he looks like Harry Potter and Clark Kent.