This Rotten Week: Predicting Born In China, Free Fire and Unforgettable Reviews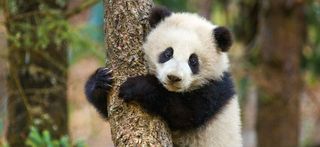 With The Fate of the Furious totally dominating at the box office, we have only three smaller movies coming at you this weekend - but they all offer a little something for everyone. Get ready for Born in China, Free Fire and Unforgettable. It's gonna be a Rotten Week!
Just remember, I'm not reviewing these movies, but rather predicting where they'll end up on the Tomatometer. Let's take a look at This Rotten Week has to offer.
We live in a world where writers are often climbing over each other in order to think up the next great script, but some of the best stories are just out in the world already waiting to be captured. That's the DisneyNature plan of attack, at least, as they continue to capture pretty spectacular storylines in the wild and bring them to the big screen. They've already had a ton of critical success in recent years with Monkey Kingdom (94%), Chimpanzee (74%), African Cats (72%), Oceans (81%) and Earth (87%). That's a fantastic run, and now they're delivering Born in China - which appears to follow along the same well-received path.
The general conceit is wrapped up in the title, with the documentarians behind Born In China discovering the interplay of animals in the Chinese wilderness. It looks like it will follow along with the rest of the DisneyNature franchise, with critics coming in positive at the outset. Films like this are so low stakes and positive in nature (pun intended) that critics almost can't help but ringing in positive. I expect that this one doesn't stray from expectations.
The subject matter of guns is a highly politicized one, but it's not really the issues and dangers surrounding fire arms that writer/director Ben Wheatley's FreeFire is interested in looking at. Instead, it's a film where just a bunch of people in a warehouse are shooting at each other. It's a flick made to highlight the absurdity of guns and their destructiveness, as a group of career criminals find each other at odds and in each others' crosshairs. It's a comedy about a gun deal gone bad and those guns are then used to shoot everyone in the film.
Early reviews for Free Fire are strong, with the Tomatometer sitting above 80% currently. Wheatley has a solid resume of low budget, well-reviewed movies under his belt, and this is his first wide release in the United States. It isn't easy to make people shooting each other for no reason funny, but dude looks like he did it.
If the tagline for your movie is "When Love Ends, Madness Begins," you are likely already behind the critical eight ball. We've seen plenty of movies in the past about scornful ex-wives, and they don't typically get the best treatment from movie writers. Regardless, we now have Unforgettable, starring Katherine Heigl as a woman looking to get some serious revenge. She sets about torturing the life of Rosario Dawson, who's shacking up with the former's ex. It looks beyond stupid.
The two minute trailer for Unforgettable had some serious overacting and melodrama, and seemed nonsensical to the point of humor. Maybe I'm wrong and critics actually take to this thing, but I doubt it. There may be moments of actual suspense, but I'm dubious. It mostly just looks like another forced, violent love drama that's made about 15-20 times a year. These films are rarely well made, and this one looks like a good chance for critics to use the title as a way to write their review about how they've already forgotten about it.
We only had one movie on the docket last time around, but it wound up being a win, falling within my 10% range of success. The Fate of the Furious (Predicted: 67% Actual: 64%) fell close to my guesstimate, and, as mentioned, also absolutely crushed it at the box office. This score represents another win for the franchise which critics clearly understand as a popcorn flick through and through. Honestly, this kind of spectacle is exactly why we have big screens and movie theaters. Big budget flicks (sometimes) have an obligation to go above and beyond the scope of reality. The Fast & Furious group understands this and have made bank off the idea. This is another win for the rag tag group of Nos junkies.
Next time around we've got The Circle, How To Be A Latin Lover and Sleight. It's gonna be a Rotten Week!
Your Daily Blend of Entertainment News
Doug began writing for CinemaBlend back when Terminator: The Sarah Connor Chronicles actually existed. Since then he's been writing This Rotten Week, predicting RottenTomatoes scores for movies you don't even remember for the better part of a decade. He can be found re-watching The Office for the infinity time.
Your Daily Blend of Entertainment News
Thank you for signing up to CinemaBlend. You will receive a verification email shortly.
There was a problem. Please refresh the page and try again.