J.J. Abrams Is Looking Forward To Projects That Aren't Reboots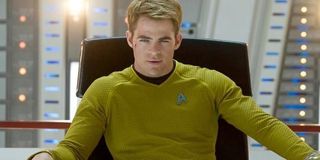 J.J. Abrams has spent a lot of time recently helming reboots of major media franchises. However, the writer/director/producer is looking forward to a day when he can work on original material again. While Abrams is currently working on the script to Star Wars: Episode IX, it turns out he's also been writing other material as well, which he's very excited about, since it doesn't involve rebooting anything. According to Abrams...
In addition to being part of the cinematic returns of both Star Trek and Star Wars in recent years, Abrams is also an executive producer on Westworld, which also qualifies as a reboot. However, before all that, Abrams made his name on projects like Lost and Alias, which were original concepts. It seems Abrams wants to try and get back to those original ideas and work on something that isn't a reboot of an established franchise.
Reboots and sequels seem to be the order of the day as a lot of energy on both the big and small screen seem to be devoted to them. While this does seem to push original ideas out of focus, J.J. Abrams explained to Digital Spy that the reboots actually still come from the same place as the original ideas, an inspired creative vision, but that these days somebody who gets inspired by something they see doesn't go off and make something new, they remake the thing that inspired them.
It's a famous story that George Lucas created Star Wars, in part, because he wasn't able to get the rights to make a Flash Gordon movie, so instead, he made his own thing inspired by that idea. It's certainly true that we're seeing less of those sorts of stories. At the same time, the world of Star Wars itself, as an example, is now available in a way that it wasn't before, so filmmakers inspired by it can make their own entry in the franchise, and, as Rian Johnson has recently proven, there's still plenty of room to be creative, even from within an existing franchise.
It will certainly be interesting to see what J.J. Abrams has coming in the future. He previously stated a desire to get away from franchise filmmaking, but then ended up agreeing to direct the final episode of the current Star Wars trilogy. Will he actually move on to original ideas after that, or will he end up getting pulled into some new reboot4ed idea after that?
CinemaBlend's resident theme park junkie and amateur Disney historian. Armchair Imagineer. Epcot Stan. Future Club 33 Member.
Your Daily Blend of Entertainment News
Thank you for signing up to CinemaBlend. You will receive a verification email shortly.
There was a problem. Please refresh the page and try again.